We're starting things off today with a case study from Materialise about an exoskeleton featuring 3D printed parts. Moving on, IN-VISION has expanded its powerful HELIOS light engine with new options, and Sakuu debuted its new Li-Metal Cypress cell chemistry for manufacturing licensing. Deutsche Bahn announced its 100,000th 3D printed part, Mantle received the SME AM Start-Up Technology Award for its 3D printed tooling solution, and Implement AM is partnering with MatterHackers to donate 3D printers to K-12 schools around the U.S.
Materialise 3D Prints Plastic Parts for HANK Exoskeleton
While it may sound like science fiction, exoskeletons are making a very real impact in medical rehabilitation applications. Biotechnology company GOGOA, based in the Basque Country, specializes in research, design, and development of advanced robotic exoskeletons to enhance people's quality of life, and worked with Materialise to 3D print plastic parts for its personalized, lightweight HANK exoskeleton. HANK, so named as it's a play on the Basque word for leg, "hanka," supports patients recovering from neurodegenerative diseases, spinal cord injuries, and cerebrovascular accidents (strokes) by helping them learn to walk again. It encourages neuroplasticity, which allows the brain to change over time, and stimulates motor neuron reprogramming, allowing users to gradually gain lower limb mobility based on repetition, and minor adjustments to their gait pattern—speeding up rehabilitation times. After successful prototyping, nearly all of the flexible exoskeleton's exterior components, like connectors and brace supports, and elements inside the battery pack, use 3D printed parts, which were fabricated out of PA 12 using HP's MJF technology and integrate well with HANK's metallic components.
"We could fulfill most of the prototyping steps and see the different technologies on the Materialise website without any trouble. And this led to a smoother manufacturing process with AM overall," said Galder Arego, Business and Brand Strategist at GOGOA. "Although any doubts or questions we did have were answered swiftly by the manufacturing support team.

"We're really impressed with the customer and technical support: the design experts gave us a few tips on optimizing our designs and assisted us with the paperwork for the ISO13485 certification. As we're the first European exoskeleton company that's CE-certified, having a local supplier familiar with the regulation around producing such specialized medical equipment is a real benefit."
GOGOA is continuing to experiment with AM materials to develop HANK+, which uses the same 3D printed parts and basic framework as the original, but with a streamlined design and external lights.
IN-VISION Expands Powerful HELIOS Light Engine
Austrian technology company IN-VISION develops and manufactures high-precision optical systems and UV light projectors for industrial applications, and announced the expansion of its flagship HELIOS, said to be the world's most powerful light engine. The HELIOS system in general is designed for rough production environments, water-cooled and with a fully encapsulated light path, and all of its optical elements, and their coatings, are optimized for the best uniformity and contrast ratios. But the new options HELIOS has introduced are opening up new applications, and resulting in more efficiency in lithography and 3D printing. First, the HELIOS X version is a new UV light projector based on a reliable industry platform for dynamic exposure, and includes an open FPGA to make the unit open and customizable. HELIOS S stands for "superpeak," which means its high performance is increased further with an ultra-high intensity of up to 16 watts in the image plane—very helpful when working with resins. Finally, the HELIOS Duo and HELIOS Trio are the first light engine with triple wavelengths.
"In the end, it's always about productivity for our customers," said Florian Zangerl, CEO of IN-VISION. "We help to increase this by shortening exposure times and enlarging construction fields with our projectors."
Sakuu Introduces Li-Metal Battery Chemistry for Manufacturing License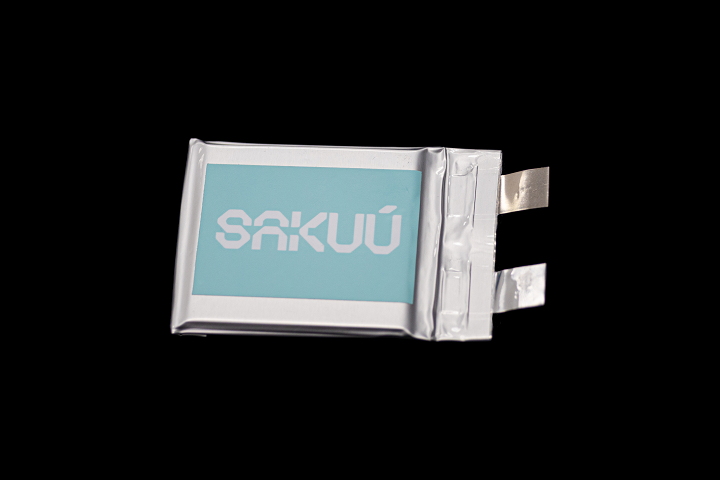 AM and battery technology company Sakuu Corporation has debuted its safer, high power density, high energy density Li-Metal Cypress battery cell chemistry. Cypress offers several great performance characteristics for battery manufacturers, including 750+ Wh/l energy density and high 8C pulse discharge, 3C continuous discharge. Plus, its proprietary structure, which was developed for compatibility with 3D printing, increases Li-Metal cell scalability, and allows for more efficient packaging. Founded in 2016, and operating two facilities in Silicon Valley, Sakuu is licensing its proprietary battery chemistry so that partners can produce batteries with major safety and performance advantages, and industry-standard certification procedures, including UN/UL testing, are currently underway for Sakuu's Cypress cell chemistry product. Sakuu Cypress is now available to any battery manufacturers interested in licensing the technology for roll-to-roll manufacturing.
"Lithium-metal battery chemistries produce increased energy density and additional performance benefits, but typically present development challenges due to high reactivity. With Cypress, Sakuu has solved these issues through novel electrochemistry, making lithium-metal chemistry ready for scalable production," said Sakuu Senior Vice President Arwed Niestroj, a veteran within the automotive industry. "The compatibility with 3D-printing will further enhance the effective use of battery packaging volume with new and unique approaches to thermal management. Li-Metal cells have advantages that Sakuu has made attainable, scalable, and safe. Manufacturers can now license this technology."
Deutsche Bahn Reaches 100,000th 3D Printed Spare Part
Deutsche Bahn (DB), the national railway company of Germany, is the world leader in 3D printing for the railway industry, printing parts for over 500 different applications, from wheel set bearing covers for shunting locomotives to a box link for ICE trains and more. The company stores roughly 1,000 virtual models in its digital warehouse, and is happy to report that it recently produced its 100,000th 3D printed spare part for train maintenance—a gear housing for shunting locomotives. Weighing in at 570 kg, with a volume of nearly one cubic meter, it's the heaviest, and largest, 3D printed part that DB uses, and is part of the constantly growing digital warehouse. Binder jet technology is used to create the mold in which the gearbox housing is later cast, and the part would have taken at least ten months to get using traditional methods of procurement, versus two months with 3D printing. Using 3D printing to manufacture its spare parts, and keeping virtual technical drawings in its database, allows DB to save on time, resources, and money.
"3D printing is transforming maintenance. It saves time, money and resources because we can produce spare parts at the touch of a button thanks to a "digital warehouse" and do not need large inventories," said Daniela Gerd tom Markotten, DB Board Member for Digitisation and Technology. "In times of global supply bottlenecks and raw material shortages, 3D printing is more important than ever."
Mantle's Tooling Solution Wins SME's AM Start-Up Technology Award
San Francisco-based Mantle, which specializes in metal 3D printing for toolmaking, received the prestigious Additive Manufacturing Start-Up Technology Award from SME at the 2023 RAPID + TCT conference. This competitive award attracts some of the best 3D printing startups, and recognizes those with technologies that solve current manufacturing problems with a unique technical approach. As such, Mantle was chosen as the winner for its TrueShape 3D printing technology, which allows for better tool designs and solving skilled labor shortages, while also reducing cost and lead times for precision tooling production. The company's technology has been adopted by major OEMs, toolmakers, and molders, and was chosen for the award based on its uniqueness, market potential, technical feasibility, and clear messaging and communication.
"We are extremely pleased to be selected by SME as the 2023 AM Start-Up Technology Award winner," stated Ted Sorom, CEO and Co-Founder of Mantle. "Since its public launch, Mantle has proven significant value for our customers by automating the process of making precision tools. Through multiple case studies, manufacturers of all sizes have experienced the ROI gains that Mantle's 3D printing technology delivers by slashing the time and money needed to manufacture precision molds compared to traditional toolmaking processes."
ImplementAM & Matterhackers Donating 3D Printer Package
Application-based additive manufacturing workshop series ImplementAM, which offers interactive, day-long seminars across the U.S. for product developers and innovation leaders interested in growing their AM knowledge, also wants young students to learn more about the technology as well. Together with Matterhackers, ImplementAM is donating a MakerBot Sketch 3D printer prize package ($1,700 value) to one K-12 school in every city they visit, from Detroit and Los Angeles to Boston (June 22), Denver (July 20), Milwaukee (August), Austin (September), and more. The package is meant to set up a school for success, and includes the printer and materials, along with training and maintenance and repair services. At each ImplementAM event, attendees will have the chance to vote for an area school to receive the giveaway. ImplementAM has opened entries for its upcoming giveaways, and also announced that the winner of its Detroit 3D printer giveaway was the Detroit International Academy for Young Women.
"Having a 3D printer for my students for the first time is going to be a game changer! It will be one of the gateways for our young ladies to get inspired and explore the field of STEAM as they learn and create 3D prints on the Makerbot for their Robotics Team and science classes," said Kavita Sadwal, Science Teacher and Robotics Coach at the school. Sadwal submitted the application, and was the official recipient of the giveaway. "They have also learned about the impact and value of giving back to the community by experiencing firsthand the generosity of Matterhackers."
Schools can apply to be on the shortlist for future giveaways here.
Subscribe to Our Email Newsletter
Stay up-to-date on all the latest news from the 3D printing industry and receive information and offers from third party vendors.
---
Print Services
Upload your 3D Models and get them printed quickly and efficiently.