Among the 3D printed footwear startups that has received the most recent attention is Hilos. The Portland, Oregon company first attracted attention for its approach to 3D printing potentially more sustainable shoes using HP's Multi Jet Fusion (MJF) technology. Now, Hilos has announced that is has raised $3 million in an investment round that included participation from former Nike Executives like one-time Chief Operating Officer Eric Sprunk.
Alongside Sprunk was Nike's former vice president of global footwear sourcing and manufacturing Greg Bui, as well as Better Ventures, Builders VC and XRC Labs. Bui personally worked alongside Hilos staff on specific projects. Naturally, participation from the likes of Sprunk and Bui represents a high-level endorsement of the company's process.
3D Printed Shoes Better for the Environment
Hilos relies on MJF to 3D print soles from thermoplastic polyurethane (TPU) derived from 80 percent recycled material. Once the shoe outlives its use, the TPU can be recycled 100 percent, according to the company. Meanwhile, the uppers for the footwear are made from leather or knit material.
The benefits compared to traditional shoe manufacturing are numerous. Not only can footwear be made on-demand, thus limiting inventory needs and wasted product, but also a significant reduction in resource use, according to a study Hilos conducted with Yale University.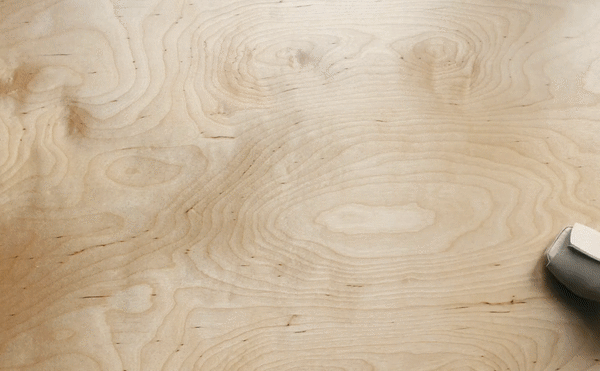 Compared to a traditional slip-on mule shoe, a pair made by Hilos in partnership with the brand Helm saw a 99 percent decrease in water waste and 48 percent decrease in CO2 emissions. A 29 percent reduction in CO2 is tied to the fact that the Hilos pair cuts part count from 65 made and assembled across 360 steps to five pieces made and assembled in 12 steps. Additionally, Hilos shoes are made locally in the U.S. and, thus, perpetuate the sweatshop conditions found in the mainstream manufacturing facilities of the Global South.
"This is an industry that perpetuates overproduction and there are so many incredible innovations happening around materials, but nothing is targeting overproduction," Hilos CEO and cofounder Elias Stahl said in an interview. "We developed a new way to make shoes so that the moment a customer buys, or someone walks off out of the store with something, we make and resupply that product within 72 hours. We're now fulfilling at the speed as if something was made in advance and sitting in a distribution center."
Vote of Confidence from Nike
With this latest round, Hilos has now raised a total of $5 million, with which the startup is continuing to scale its business. Presently, a single HP machine can produce soles for 500 pairs of shoes a month, but, as it scales, it can access "dozens and dozens" of printers to manufacture even more. Hilos has already begun working with existing brands, but it cannot name them publicly.
Sprunk served over 27 years at Nike, including seven in which he acted as COO, as which he was responsible for driving "the digital transformation of the company." About Hilos, Sprunk said the company and its CEO "have the passion, creativity, and intellect to break-through and lead a footwear manufacturing revolution."
"Anytime you can drive disruption in an industry like footwear, it's really difficult to do. No one in the industry is working on serving the consumer radically differently. And if you can serve the consumer differently, that's a compelling proposition," Bui said. "If you started with the premise of, 'I want to make a new footwear company,' how would you do it? You would do it the way that Hilos is doing it."
The 3D Printed Footwear Market
According to the "3D-Printed Footwear 2020-2030, an Analysis of the Market Potential of 3D Printing in the Footwear Industry" report from SmarTech Analysis, 3D printing for footwear is expected to reach $4.2 billion in revenues by 2025. A cursory view of the landscape at the moment would suggest that we could be on track to meet those numbers.
Insoles have long been the product to lead the use of 3D printing for footwear, but as Adidas made steady progress with its 4DFWD line, we're seeing an increase in not only midsoles, like those from Adidas and Hilos, but entire sneakers. While adidas has 3D printed over a million midsoles, there is a proliferation of smaller designers creating entire shoes.
These include FCTRY LAb, a startup established by former head of the Yeezy-Adidas Innovation Lab that has already received $6 million in funding, as well as Zellerfeld, which 3D printed shoes for Ye and has raised $15 million so far. Thanks to Ye's promotion of 3D printed shoes, the market for fully automated luxury consumer goods is ready to take off.
Subscribe to Our Email Newsletter
Stay up-to-date on all the latest news from the 3D printing industry and receive information and offers from third party vendors.
---
Print Services
Upload your 3D Models and get them printed quickly and efficiently.