Alessio Lorusso is the CEO of Roboze. Roboze is a 3D printer manufacturer that has done a lot of work within the additive manufacturing field. Roboze makes high-temperature 3D printers capable of working with high-performance materials such as PEEK and PEI. These are used in demanding applications such as the aerospace industry.
Explain your life experience and how it has lead you to this point.
My name is Alessio Lorusso, I am 28 years old, I was born in Bari in Italy, I've always been interested in 3D Printing technology since I was a kid. I grew up in an entrepreneurial environment, my father taught me to work hard and never give up in front of any obstacle. My dream was to establish a company in order to revolutionize the Additive Manufacturing business. That's what I am trying to do with Roboze today.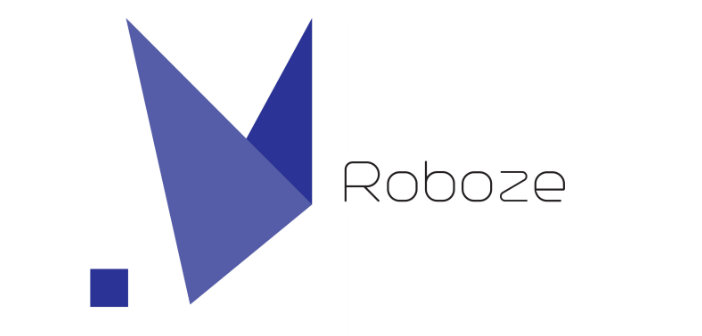 In different articles I have read it says that you built your first 3D Printer when you were 17. 
That's exactly right. My huge passion for motorsport, manufacturing and technology led me to build the first 3D Printer by myself. I was only 17 years old, my factory was my bedroom. That's when I built the first FFF 3D Printer with a Beltless System in the world.
The technology used for the Roboze is different than typical printers on the market. Can you shed light on these differences?
We design and produce 3D Printers with a Beltless System. At Roboze we have changed the rules of the game, bringing mechanical precision to the FFF 3D printing technology. We decided to rethink everything, starting from the most important aspect: the kinematics of the axes. We eliminated the belts and we introduced a direct mechatronic movement of the X and Y axes entrusted to a hardened steel rack and pinion. Doing so, we have finally introduced real precision. You can't rely on rubber belts because they are subject to deformation, wear, tear and they need continuous calibration. Thanks to our Beltless System, the accuracy and repeatability of the movements are guaranteed ensuring smoothness, quietness and positioning precision equal to 0.025 mm.
You were able to run your organization without the need of capital investment from outside sources. How liberating and handicapping was that initially when you started?
It was not easy. Roboze was founded in 2013, we were only a few people back then but we were deeply focused on what we were going to achieve. We felt free to explore and research new ways to improve our 3D Printing solution technologies. Those initial years were very liberating but full of hard work and late nights too. There is still so much work to be done, we are at the beginning of something bigger for us and for the entire Additive Manufacturing sector. And I want Roboze to play a big role in this upcoming and evolving 3D Printing revolution that the world is witnessing.
How do you view additive manufacturing on the global scale?
The industry is changing quickly. The most difficult part is to be on track with all the latest technological developments. That's why we invest a lot of work in R&D. Most of our employees are engineers, about 80% of our team. We are aware that the 3D Printing field is evolving each day rapidly, that's why I want Roboze to be agile and learn quickly from the changes this market is experiencing.
What issues and practices need to be thought of consistently in order to advance the field of additive manufacturing?
We believe that R&D is the secret for advancing the field of Additive Manufacturing. That's why we are continually increasing our investments in the field of materials engineering, new technologies and industrial services. Our mission is to provide through continuous product innovation the best professional 3D printers with FFF technology for extreme industrial applications in the Oil & Gas, Automotive, Motorsport, Aerospace, Manufacturing and Defense sectors. Doing so, we can create real advantages in terms of precision, flexibility and customization for our customers.
Roboze seems to have a focus on the aerospace industry in particular. What benefits does Roboze give to aerospace companies compared to other organizations?
Additive Manufacturing is changing the future of aviation and defense supply chains and the way these industries are designing and manufacturing their solutions. Roboze technologies – especially PEEK which is the most advanced semi-crystalline thermoplastic polymer with excellent mechanical properties and chemical resistance in a wide range of conditions – allows companies in the aerospace sector to get closer to Metal replacement. One of the biggest challenges in the aerospace industry is to reduce aircraft weight thanks to lighter components. Super polymers like PEEK instead of light alloys, like Aluminium, guarantee high performance with a consequent reduction of weight, CO2 emissions and fuel consumption. That's why Roboze FFF 3D Printing technology is essential for our customers in order to save time and money during manufacturing processes.
What cities are the best for additive manufacturing globally?
As a matter of fact, manufacturers are increasing more and more their reliance on 3D Printing alongside CNC machining, another strong indicator of how essential additive manufacturing is becoming to the production process. I believe Europe, United States and Asia are certainly the fastest growing regions where Additive Manufacturing is developing internationally today. That's where we are focusing our efforts to increase Roboze's commercial growth.
What are key areas of concern for the additive industry as a whole?
Additive Manufacturing requires a new set of skills like machine maintenance, material handling and post-processing knowledge, that's why I believe education and training to be essential in order to drive the right development of 3D Printing solutions. Roboze wants to give manufacturers the opportunity to learn and drive innovation through such advanced technologies.
3D Printing PEEK parts for Aerospace
How surreal was it for you to be named a Forbes 30 under 30?
In 2018 I had the pleasure to be named by Forbes one of the 30 under 30 most promising CEO in Europe. I am deeply proud of this achievement but I keep looking forward in order to improve our 3D Printing Technologies. Today our Roboze 3D Printers are used by companies such as GE, Bosch, Dallara, KTM and Airbus. Our main goal is to make Roboze 3D Printing solutions a key player in the Industry 4.0 advancement by offering high performance materials suitable for Metal Replacement and the production of functional prototypes and finishes parts.
What do you believe your key to success has been?
I am always thinking as a maker, I like things done and I have always worked hard in order to make them real. Passion for what we are trying to achieve at Roboze is huge. But passion itself is not enough: determination and huge listening skills are essential for my professional growth. That's why I put together a very talented team of young professionals at Roboze with diverse backgrounds, experience and skills.
What is your biggest goal and or hopes for the future personally as well as professionally?
I like thinking in terms of goals and not hopes. I feel proud for what we have achieved at Roboze so far, but there is still a lot to do, a lot to learn, a lot to go. One of the main goals in 2019 will be to increase our team to about 60 people and to open two subsidiaries around the world by 2021.
Where do you see yourself and your organization within the next 5 years?
5 years is such a huge time window, especially in the Additive Manufacturing field where changes happen so quickly. I would say I see Roboze as one of the main FFF 3D Printers manufacturers in the world within the next 5 years.
Subscribe to Our Email Newsletter
Stay up-to-date on all the latest news from the 3D printing industry and receive information and offers from third party vendors.
---
Print Services
Upload your 3D Models and get them printed quickly and efficiently.