Optomec, a leading provider of additive manufacturing repair solutions, has won a $1 million contract from the U.S. Air Force to produce a system for the refurbishment of turbine engine components. This is intended to be a high-volume additive repair platform installed at Tinker Air Force Base (Oklahoma City, US), which is expected to process tens of thousands of parts each year.
Additive manufacturing solutions for part repair have grown increasingly relevant, particularly in commercial and military aviation, where the global market for maintenance, repair and overhaul (MRO) is over $50 billion a year. Valued at $75.7 billion in 2018, the global aircraft MRO market is anticipated to grow through 2019-2025 at a CAGR of 4.7%.
For the US Air Force, which spends billions of dollars annually servicing aircraft engines, the opportunity to leverage Optomec's additive repair solutions was significant. The cost of repairing gas turbine engine (GTE) components is 70% lower than purchasing new ones. In addition to high cost savings, additive repair also improve the readiness of a military, by enabling shorter, more predictable lead times, as well as fewer dependencies in the supply chain for components needing repair or refurbishment. It's no surprise that Optomec's technologies have been certified for aviation repair in 15 countries. In August, the company even reported that its solutions had been used to refurbish over 10 million turbine blades.
Optomec's proprietary LENS platform, first commercialized over two decades ago, is based on directed energy deposition (DED), in which a jet of metal powder and a controlled molten pool are used to build high performance metal structures on top of existing components, or as entire 3D printed parts in themselves. Optomec's LENS machines, in combination with Huffman's laser cladding technologies, have been applied in the aviation and power generation sectors, with half of the 200 machines the company has delivered so far used in production to repair turbine blades.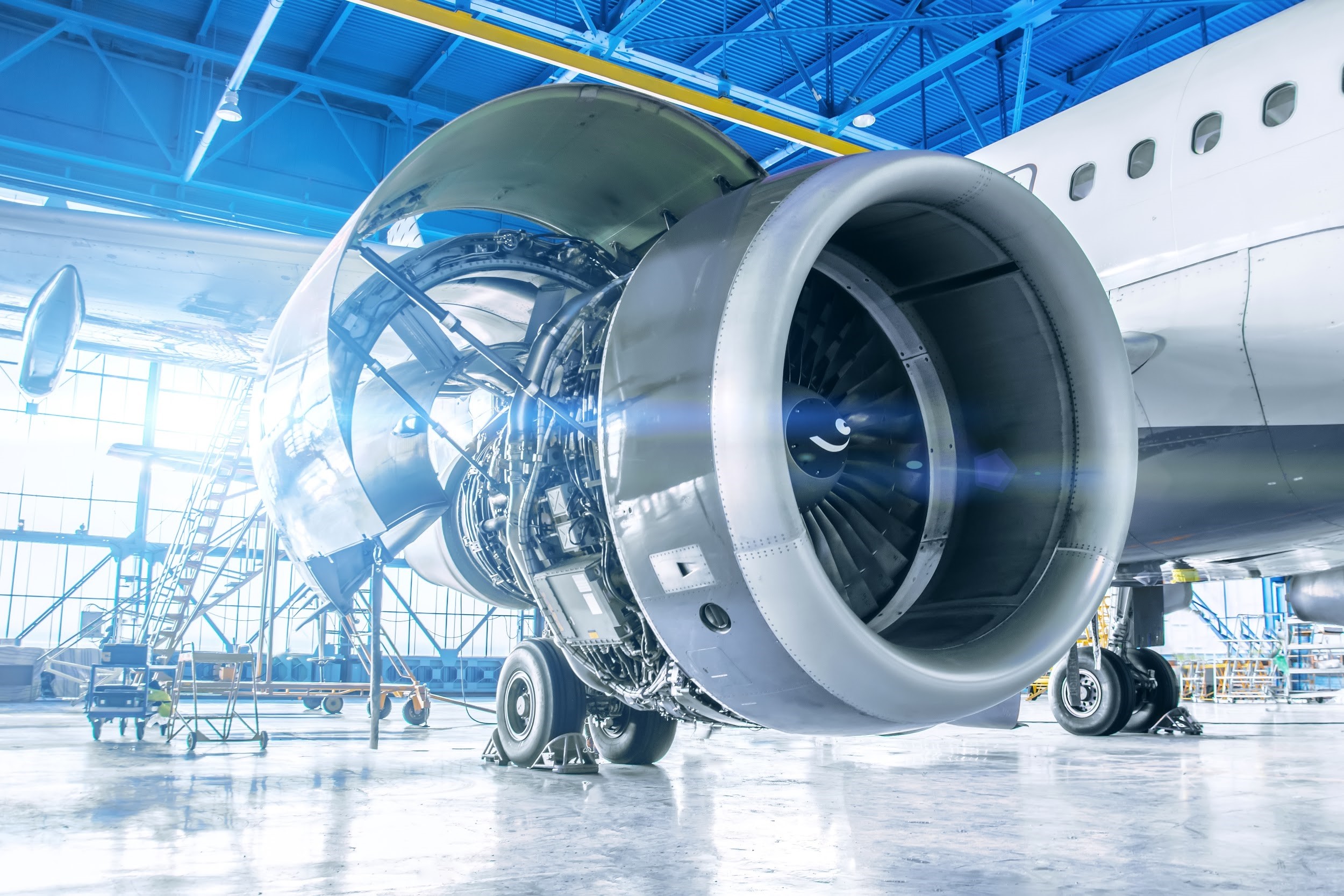 "Optomec is proud to be serving our military. We have been processing titanium for years, but not in high-volume, oxygen-free production cells, although Optomec has developed automated, high-volume production cells for other alloys," said Jamie Hanson, VP Business Development at Optomec. "The challenge given to us by the Air Force was to provide a system based on commercially proven capabilities that meet their production and technical requirements. We will be providing a first of a kind machine with automation that enables virtually uninterrupted production in an oxygen-free environment. This capability will help enable the broader aerospace industry by meeting its cost-reduction goals going forward. We would like to thank the Air Force Rapid Sustainment Office and AFWERX for the opportunity and the streamlined process that enabled this contract."
The project has been made possible by Air Force Research Laboratory (AFRL) and  AFWERX, a US Air Force program to drive innovation and encourage innovation-partnerships to advance military and commercial capabilities.
In February, Optomec had published a paper highlighting a significant 184% return on investment (ROI) in using automated laser cladding for aviation MRO (where 80% of all blade and vane repair is still done manually) over manual processes. The firm later introduced a tool for aviation customers to calculate and better understand their cost savings by using Optomec's solutions.
Last year in November, Optomec had announced the release of key software, AutoCLAD (initially developed by Huffman, which Optomec acquired in 2018) which uses a proprietary vision system to create custom toolpaths prior to part processing. Combining these software capabilities with Optomec's controlled atmosphere technology and hybrid manufacturing solutions provided an industry-leading single automated system for the processing of reactive metals, including titanium, without oxidation, and for repetitive high-volume part repair in industries such as aerospace, energy, and manufacturing.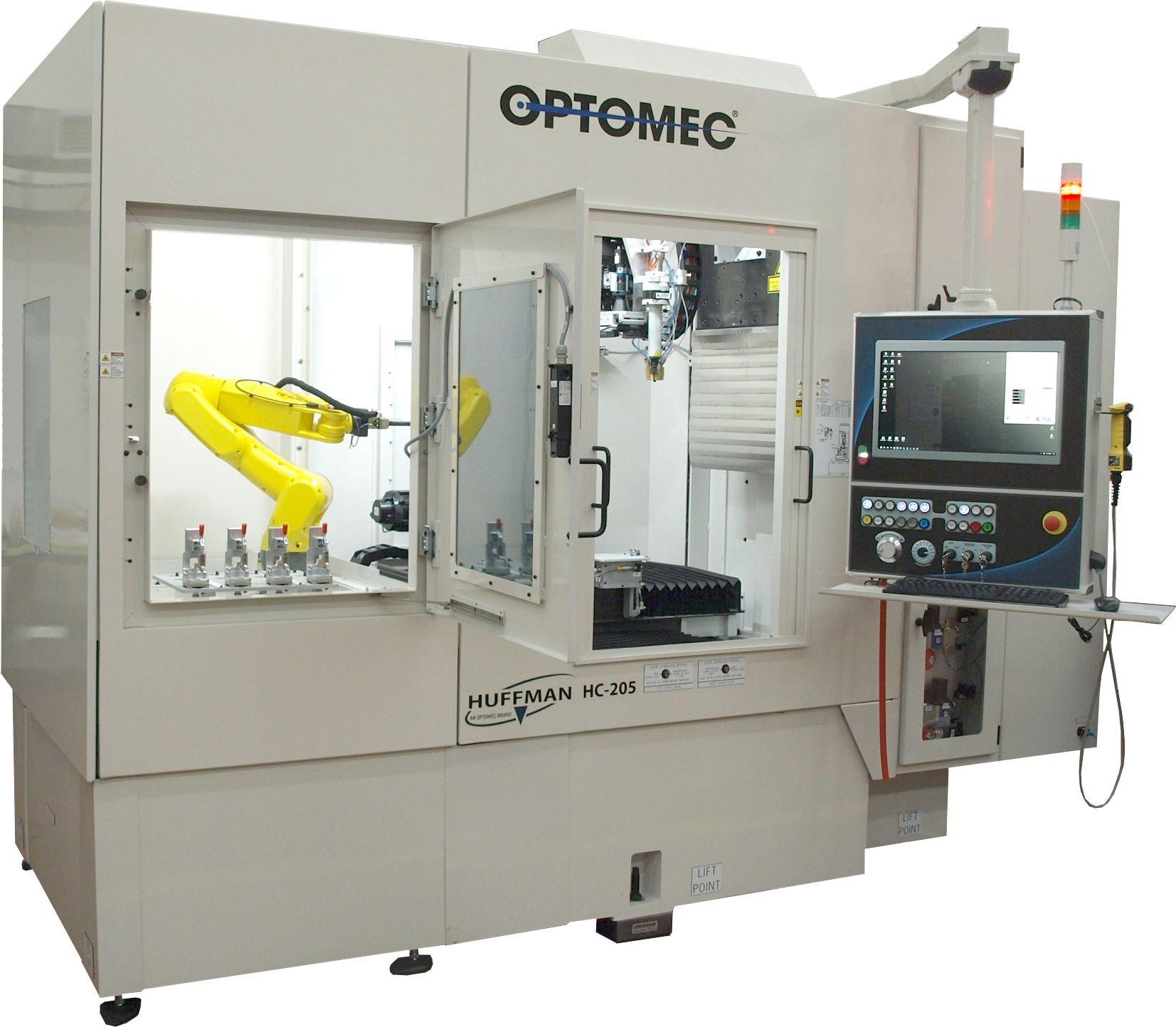 In May this year, the company had announced the addition of aluminium to its materials portfolio for its LENS system which already included titanium, nickel, steels and copper. By including aluminium in its high-speed, cost-efficient (compared to other PBF technologies) DED-based solution, Optomec expanded its applications in part development and repair further in aerospace, and into the automotive industry as well. Additionally, in 2019, aluminum alloys accounted for 10% of metal 3D printed parts as per SmarTech, and the aluminum 4047 alloy (which Optomec lists as one the materials) is extensively used in automotive and aerospace repairs
(Images and videos courtesy of Optomec)
Subscribe to Our Email Newsletter
Stay up-to-date on all the latest news from the 3D printing industry and receive information and offers from third party vendors.
---
Print Services
Upload your 3D Models and get them printed quickly and efficiently.