Five to seven years ago, the key phrase "3D-printed" could hook any business idea or blogpost to the top of search engine results. Those two words would send the most trivial concept ricocheting across social media to the extent that it would end up on local news stations or into the pages of The Economist.
And it was due to this phenomenon that "3D-printed sex toy" became a hit news item, a seemingly viable startup pitch, and a possibly popular emerging trend. But did 3D-printed sex toys really take off? How feasible was the idea, really?
Circa 2012-2014, a number of sites began offering 3D printable sex toys. Though the specifics varied, there were several advantages pitched for the creation, purchase and/or use of these devices:
Discretion: Because sex toys can be 3D printed at home, there's no need to embarrass oneself by going to an adult accessory shop or even have a toy shipped in the mail with one's name on the package.
Personalization: Everybody's body is different in terms of shape, size and what's pleasurable and, as 3D printing enthusiasts know, the technology is perfect for custom one-offs.
With these purported advantages, 3D model sharing sites like Cults3D and Yeggi became populated with every variety of "sex toy" imaginable. That phrase is put in quotes because not every object described as such was meant to be used as such (such as phallic cookie cutters and "no fellatio allowed" signs).
Businesses including MakerLove.com offered a variety of free 3D printable dildo files, ranging from more standard designs to novelty shapes, like one featuring Justin Bieber's head. MakerLove in particular was financially supported via Vibrators.com, which sells bullet vibrators. These little gizmos can be placed into 3D-printed dildos to provide added functionality.
Other sites, like Dildo-Generator.com, offered the ability to design custom devices parametrically, with graphical sliders that could be adjusted to change the girth, length and shape of a 3D printable dildo model.
However, as titillating as all of these options may have been for some people, 3D printable sex toys were faced with some of the same problems that 3D-printed silverware and flatware models have seen. Anything that comes in contact with a person's insides has to be made such that they aren't prone to growing potentially dangerous bacteria.
Because 3D-printed objects are porous at the microscopic level, there are voids in which microbes can grow. Additionally, the materials from which objects are usually printed at home, like PLA, aren't necessarily designed for ingestion (though, according to MakerLove, ABS is the standard for mass manufactured plastic sex toys). That notwithstanding, the materials also almost always lack skin contact approvals not to mention the right chemical makeup and cleanliness required for internal use.
Some companies have designed food-safe filaments that are manufactured using food-safe equipment in food-safe environments using materials and additives that have been approved for contact with food. Because they have not been approved for use in sex toy production, we can't know how they would fair for such an application. However, they are likely safer than generic plastics for the fabrication of 3D-printed sex toys. Even if somehow the right approvals were obtained, one would need an autoclavable filament and a closed process that would ensure that no other matter was deposited in and on the items.
To deal with porosity, two solutions have cropped up. One can 3D print a mold for a sex toy and then fill that mold with silicone, which is generally the safest material for this and other delicate uses (such as medical devices and baby bottle nipples). The other, totally unsafe, option is for a user to sand and seal a 3D-printed device.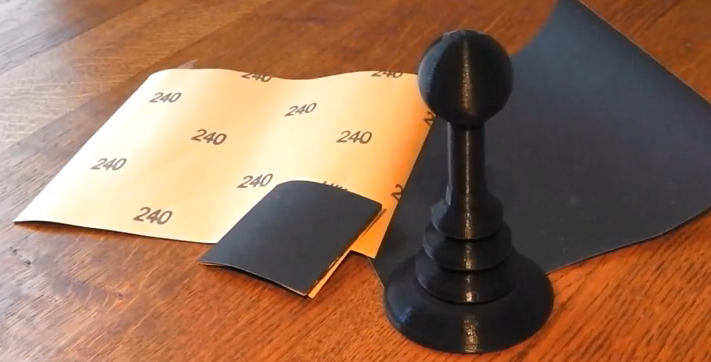 SexShop3D, one business that was really banking on the success of the 3D-printed sex toy industry, reported a pretty straightforward and simple method for properly sanding and sealing a printed part. After using 240 grit sandpaper to make the object as smooth as possible, a silicone spray can be used to apply three to four coats onto the device.
Despite these solutions, 3D-printed sex toys never quite took off. SexShop3D, which maintained a prominent voice in the nascent industry, seems to have ceased activity in early 2018 and the site is no longer accessible. MakerLove.com also stopped updating in 2015. Print Your Own Dick, as fate would have it, failed to launch a successful Kickstarter campaign.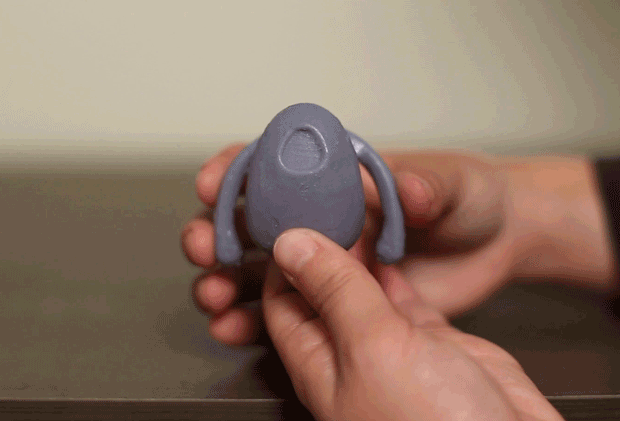 Nevertheless, 3D printed sex toys continue to be developed—just not in the way that may have been expected. One of the primary methods in which 3D printing is used is in the fabrication of sex toys is for prototyping purposes. After relying on 3D printing for prototyping its flagship product, Dame continues to manufacture sex toys and is on the second iteration of its hands-free vibrator.
An enterprising fetishist in the UK has also been using 3D printing for the design of some of the most unique sex toys imaginable, including a game of Simon Says that is hooked up to a punishment device. As the game gets more difficult, punishment becomes more likely.
New sites continue to release their own versions of custom dildo designers and companies like the New York Toy Collective are still experimenting with 3D printing. Meanwhile, the 3D-printed sex toy market may actually be thriving on Etsy, where, based on the comments left for TerribleToyShop, MadScientistCo, HappyBound, LeLuv and NerdClimax, printed products are still being shipped as of November 2019.
These more recent developments suggest that maybe the world wasn't quite ready for 3D-printed sex toys a few years ago, but that the market has been primed and is about ready to grow? Or perhaps the venue wasn't quite right and a niche marketplace like Etsy was where these designs were meant to thrive. Regardless of the cause, one thing seems to be true, people may not have been ready to 3D print their own sex toys at home and would rather have an expert do so for them.
Join the discussion of this and other 3D printing topics at 3DPrintBoard.com.
Subscribe to Our Email Newsletter
Stay up-to-date on all the latest news from the 3D printing industry and receive information and offers from third party vendors.
---
Print Services
Upload your 3D Models and get them printed quickly and efficiently.