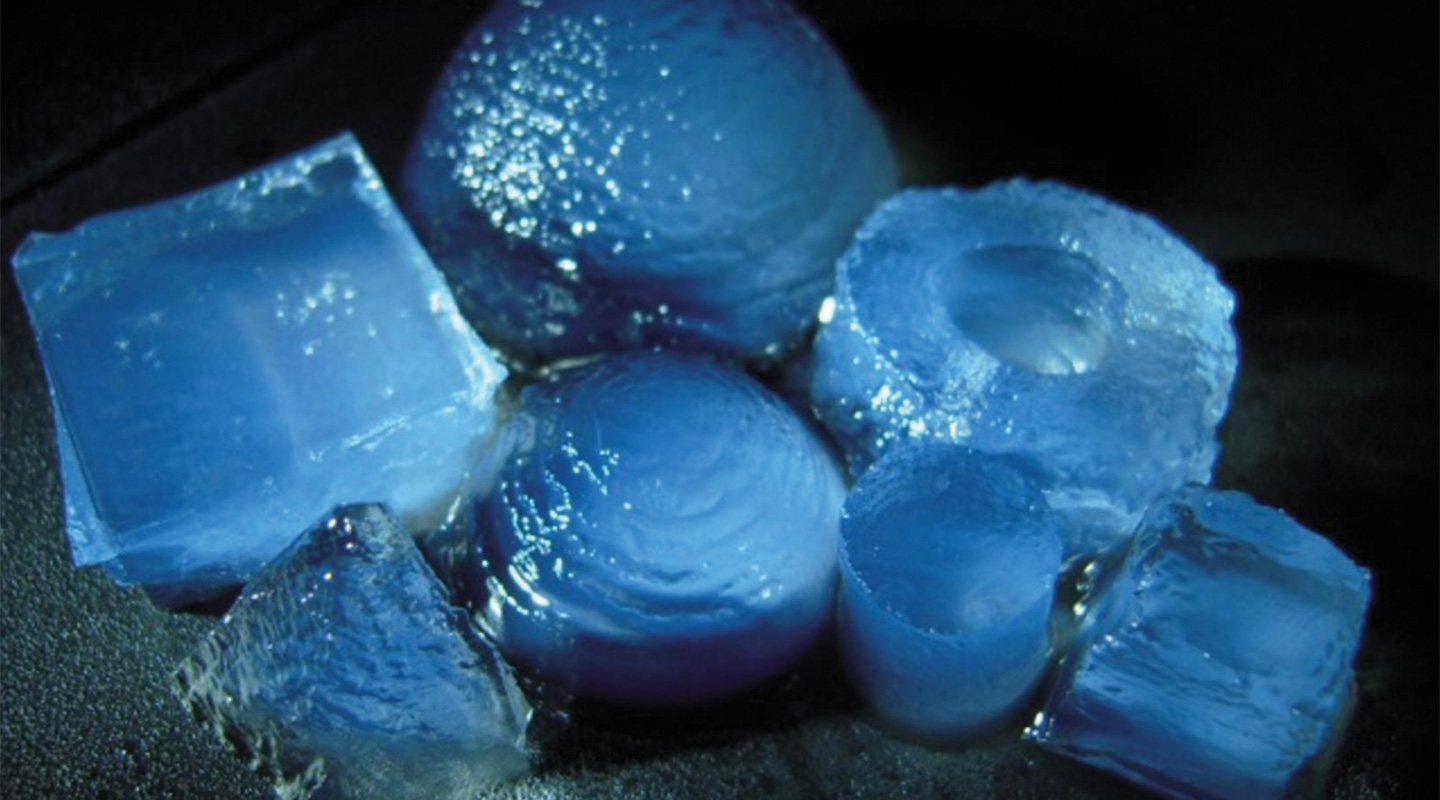 Bioprinting is an exciting area to follow as it invigorates the ideas of Frankenstein and a bunch of other sci-fi scenarios that make us slightly paranoid. So how does someone create their own monster within their garage? Well, that is pretty far fetched at the moment, but there are ways to get involved in this field in small ways.
Consistently, within bioprinting, there does not seem to be a significant presence within the general maker community. The healthcare industry as a whole is typically private sector driven. So how does someone get the chance to work on 3D bioprinting when they do not even know the resources they need, or how to start?
An essential consideration for 3D bioprinting is the material used for prototyping. Typically 3D printers use different materials to create products such as PLA, ABS, Wood Fiber, PET, PVA, Nylon, and TPU. The issue of creating bioprinted materials is not within the actual structure of the model and design. The problem lies in creating objects that also follow the rules of biology. This limitation forces a material to have specific heating and cooling properties in relation to where it is within the body. Specific heat and tolerance to different temperature ranges are vital in a material used for bioprinting. Even with the creation of 3D structures, there is still a difficulty in replicating the intricate vascular structures of different organs within our bodies. This makes for a variety of problems that need to be worked on within the field of 3D bioprinting in general.
So what are some first steps within 3D bioprinting? Let us focus on some materials that would be ideal to focus on as they are good candidates for current and future use. Here is a list of some current materials used in bioprinting:
Bioink
Hydrogels
Alginate
PEG (polyethylene glycol)
PCL (Polycaprolactone)
PGA (Polyglycolic Acid)
Pluronics
In later articles, we will discuss each material above in more depth. For now we will address them briefly.
Bioinks are substances made of living cells that can be used for 3D printing of complex tissue models. Bioinks are materials that mimic an extracellular matrix environment to support the adhesion, proliferation, and differentiation of living cells.
A hydrogel is a network of polymer chains that are hydrophilic, sometimes found as a colloidal gel in which water is the dispersion medium. A three-dimensional solid results from the hydrophilic polymer chains being held together by cross-links. Alginate is a polysaccharide distributed widely in the cell walls of brown algae, where through binding with water it forms a viscous gum.
Alginate is a polysaccharide distributed widely in the cell walls of brown algae, where through binding with water it forms a viscous gum.
Polyethylene glycol (PEG) is a polyether compound with many applications, from industrial manufacturing to medicine and is often used in making hydrogels for 3D printing.
Polycaprolactone (PCL) is a bioabsorbable polyester with a low melting point of around 60 °C and a glass transition temperature of about −60 °C.
Polyglycolic acid (PGA) is a biodegradable, thermoplastic polymer and the simplest linear, aliphatic polyester. PGA is used for scaffolds and as a support material.
Pluronics are nonionic triblock copolymers composed of a central hydrophobic chain of polyoxypropylene (poly(propylene oxide)) flanked by two hydrophilic chains of polyoxyethylene (poly(ethylene oxide)).
Now that we understand a little bit about the materials that we can use, it becomes a question of what type of printer to use. Most industrial bioprinters are far from a viable price for consumer purchase.  Communities of makers have few options for buying a 3D bioprinter. There also seems to be a lack of internet resources to instruct people on how to bioprint. To help people at home, we will try to build a 3D bioprinting setup with a guide for all those who are interested in bioprinting. As a follow up on this article, be sure to look out for information on the biomaterials mentioned above and separate articles on each of them and how they relate to 3D bioprinting. Stay tuned for more DIY bioprinting tips and tricks.
Subscribe to Our Email Newsletter
Stay up-to-date on all the latest news from the 3D printing industry and receive information and offers from third party vendors.
---
Print Services
Upload your 3D Models and get them printed quickly and efficiently.