Over the past few years, we have followed robotics manufacturer KUKA in several different and spectacular 3D printing projects, including the part their robots played in creating a massive concrete art installation as well as live demonstrations and the creation of a sustainable shop interior serving as evidence of their extreme technological development.
Headquartered in Augsberg, Germany, the designers and engineers at KUKA are known as specialists, pioneers, and prolific creators of robots made for industrial work. And while their complex work in the realm of robotics has gained interest from makers, engineers, and designers from all over the world, MakerBot has recently released a video graphic case study regarding KUKA's future in manufacturing—with the aid of MakerBot 3D printers.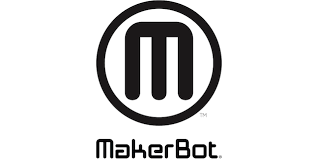 KUKA's work, in collaboration with MakerBot, sheds new light on how robotics will change the world of manufacturing—and not by taking over the work of humans, but in sharing it with them as innovations are brought forth and new processes are created and streamlined. Employing 14,000 individuals around the world, KUKA is responsible for making completely customized robotics for a range of different applications that serve nearly every area of industry.
As smart factories become more common, KUKA employees are busier than ever using MakerBot 3D printers (see the MakerBot Replicator Z18 in use in the video at the end of this article) for rapid prototyping and building end-use robotic hands.
KUKA usually manufactures six-axis robots, featuring six degrees of freedom. According to Soeren Papsdorf, Head of Manufacturing Engineering, KUKA robots have a payload capacity range from 3kgs to over a ton of handling capacity.
"We use 3D printing with MakerBot at a fairly early phase," says Papsdorf. "As soon as we give models and data to our suppliers that make metal components, we start 3D printing robot parts. Because we can do that development stage with one-to-one scale printed components. By the time we have actual aluminum or metal parts, we have already made a number of revisions."
Enjoying the benefits of rapid prototyping via 3D printing also means that the engineers can design a fixture or a tool, print it overnight, and then begin the building and production process as quickly as the next day.
"I think human-robot collaboration is the future of robotics. Human-robot collaboration allows you to combine the advantages of a robot with the advantages of a human being. Seeing, feeling, being able to react quickly," continues Papsdorf.
As KUKA engineers delve further and further into the uses of robotics around the world, they find themselves creating solutions in automation for companies focused on:
Aerospace
Electronics
General industries
Otmar Honsberg is the Head of Applications Engineering. Over the past four years, he has overseen building an Application Engineering Team centered around creating innovative human/robot collaborations, along with sensitive robots, and those that are mobile too.
"During the development came the idea let's use some parts 3D printed to minimize the weight," said Honsberg. "On the other side, we reduce the amount of parts. The 3D printing enables us to create application tools in a very short time and therefore we have the chance to make short time schedules for our customers."
Honsberg states that without 3D printing, he can't imagine KUKA being as successful as they are currently, echoing the sentiments of so many designers and engineers around the world who find that they are able to create new parts and prototypes that simply would not be possible without 3D printing technology.
And not only do they have 3D printing to rely on, the MakerBot hardware they have been using is incredibly reliable, allowing prototyping and production to run smoothly; in fact, for one whole year they relied on a MakerBot Replicator Z18 that ran for 7,000 hours over that time, with a success rate of 92 percent. This is a huge benefit for any 3D printing operation, but especially for the KUKA team as they continue to create Automated ItemPIQ applications, where robots aided by cameras find parts inside boxes and can remove parts.
Reliability is everything, and especially as they may be 3D printing large covers that take 80 to 120 hours to fabricate. They are so big, they fill the entire volume of the MakerBot.
"3D printing is very important because every application is different, and everything is customized," says Thomas Schmidberger, Construction Engineer.
Find out more about the working partnership between MakerBot and KUKA here, and tune into the video below to understand more about how they are using 3D printing and robotics to advance manufacturing.
What do you think of this news? Let us know your thoughts; join the discussion of this and other 3D printing topics at 3DPrintBoard.com or share your thoughts below. 
[Images/video provided by MakerBot]
Subscribe to Our Email Newsletter
Stay up-to-date on all the latest news from the 3D printing industry and receive information and offers from third party vendors.
---
Print Services
Upload your 3D Models and get them printed quickly and efficiently.