Open Bionics Signs Partnership Agreement with National Health Service to Integrate 3D Printed Bionics into Healthcare System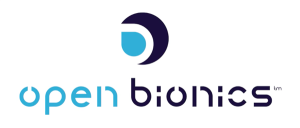 The United Kingdom's Open Bionics has come a long way in a short time. It's been less than two years since the startup, which creates 3D printed, low-cost bionic hands and arms for amputees, fitted their first device to a patient in need, and now the company has just signed a partnership with the National Health Service (NHS) to accelerate the integration of their prosthetics into the healthcare system.
The partnership will begin with a feasibility study through the Small Business Research Initiative for Healthcare (SBRI Healthcare) to see if Open Bionics can provide a multi-grip bionic hand for less money than the models the NHS currently uses. As we've seen again and again, 3D printed prosthetic devices can be produced for drastically lower cost than traditionally manufactured devices. According to Open Bionics co-founder Samantha Payne, 3D printed bionic limbs can be created for about £5,000, whereas traditionally manufactured ones can range from £30,000 to £60,000.
SBRI is one of NHS England's Academic Health Science Networks (AHSN), which support entrepreneurs and innovators developing technologies to address NHS challenges.
"Anyone who's worked with med tech before and the NHS or any healthcare system knows how massive it is for a company to get a foot in the door with them and especially on a programme where they're funding a feasibility study and further product development and maybe rolling it out," said Payne. "So it's really huge and very exciting."
Not only are 3D printed prosthetics far less expensive, they can be produced in much less time, and are a lot easier to alter if they don't fit properly. Plus, they can be made to look really cool, which is huge for children with missing limbs. It's understandably difficult for kids to cope with a missing limb, and adjusting to prosthetics can be almost as traumatic for children who worry about being made fun of at school. However, that fear greatly decreases when the prosthetic is superhero- or princess-themed.
Open Bionics launched with the help of Techstars, and continued by winning money set aside by government programs, but now the company is raising their first seed round, which will allow them to grow, begin medical testing and start working on more advanced devices and technology. Open Bionics has created their low-cost robotic prosthetics by relying on 3D printing and robotic sensors, but with more money, they will be able to enlist the help of mechanical and electrical engineers who can facilitate much more complex and advanced bionics.
In the future, Open Bionics wants to start creating bionic lower limbs as well, which are still much less commonly seen than prosthetic hands and arms. With additional funding as well as the collaboration with the NHS, there's a lot more that Open Bionics could accomplish in a very short period of time. In addition, the fact that they're working with a government health system is a good indicator that before long, 3D printed prosthetic devices are going to become the standard in health care, rather than a novelty. Discuss in the Open Bionics forum at 3DPB.com.
[Sources:
Health Central
/
TechCrunch
]
Subscribe to Our Email Newsletter
Stay up-to-date on all the latest news from the 3D printing industry and receive information and offers from third party vendors.
---
Print Services
Upload your 3D Models and get them printed quickly and efficiently.