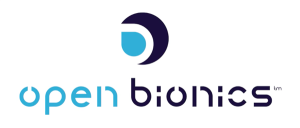 Open Bionics is teaming up with Disney to offer three new 3D printed bionic arms for young amputees. The arms are the first officially developed bionic hands developed by Open Bionics since they were chosen as part of the 2015 Disney Accelerator Program. Obviously that connection explains the characters chosen for the first wave of bionic hands. While some will cynically call this a case of corporate merchandising gone too far, for those of us with inner nerds it's ridiculously awesome.
The
Disney Accelerator Program
was set up to find small startups with big ideas and give them the money that they need to get started. Disney has always been upfront about the fact that they were looking for tech-powered startups with ideas for products and services focused on consumer entertainment and media, so their selection of Open Bionics in July seemed a little odd to me at first. But they are a company that focuses a lot of their resources on producing children's and family friendly media, so it's starting to make more sense now. And honestly, if you think Disneyfied bionic arms is too crass, then you've probably never actually met a child.
The first set of 3D printed bionic prostheses will have three different options for kids to choose from. They will be able to select a red and gold Iron Man themed prosthetic hand that makes appropriate rocket-firing sounds; a Queen Elsa from Frozen themed arm, inspired by her sparkly blue gloves and ice powers; and of course a futuristic Star Wars lightsaber themed arm prosthetic. All three designs will incorporate working LED lights and as with all of the Open Bionics designs, be customized to each individual child's arm. And by the way, Disney was kind enough to offer the use of their licences completely royalty free.
"Now kids can get excited about their prosthetics. They won't have to do boring physical therapy, they'll train to become heroes. They're not just getting medical devices, they're getting bionic hands inspired by their favorite characters. The Walt Disney Company is generously donating the time of its creative teams and providing royalty free licenses. More designs coming soon," said the Open Bionics team.
The founder of Open Bionics, Joel Gibbard, says that the Disney, Star Wars and Marvel themed bionic hands will cost about $500 each and he expects them to be available in 2016. They will also be creating non-Disney bionic prosthetic hands that should be available shortly after the Disney themed hands are available. Those will cost around $3,000, however, that will most likely be for a full-sized prosthetic. And I might add, still significantly less expensive than traditionally manufactured limbs.
The entire concept behind the Open Bionics 3D printed prosthetic hands is helping people receive bionic prosthetics who would normally be unable to afford them. Traditionally manufactured bionic limbs can often cost tens of thousands of dollars and are rarely covered by insurance. So obviously that simply isn't a viable option for most families. Especially for kids, who tend to outgrow prosthetics almost as quickly as they outgrow shoes. However the prosthetics created by Open Bionics typically range between a more attainable few hundred dollars to a few thousand dollars. So they can easily be replaced, repaired or upgraded if the arm sustains some damage, or as children outgrow them. The designs from the company (save the Disney designs) are also open source. Open Bionics' projects are certainly among those we will continue to follow closely.
What are your thoughts on these awesome 3D printed prosthetics?  Let us know in the Disney/Marvel/Star Wars 3D Printed Hand forum thread on 3DPB.com.
Subscribe to Our Email Newsletter
Stay up-to-date on all the latest news from the 3D printing industry and receive information and offers from third party vendors.
---
Print Services
Upload your 3D Models and get them printed quickly and efficiently.