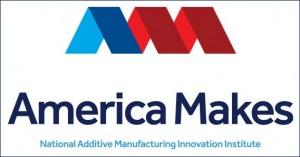 The purpose of the America Makes accelerator is to drive innovation and the advancement of additive manufacturing technology in all of its forms. Officially, they act as a go-between for existing businesses, small and medium startups looking to develop new 3D printing innovations, and the United States government or educational institutions looking to fund them. Structured as a public-private partnership, America Makes is made up of members from a wide variety of 3D printing technology savvy organisations throughout industry, academia, government agencies and private businesses. They also regularly award grants to schools and businesses who they feel have a 3D printing product or process that should be further developed.
It was with this objective that America Makes decided to issue a grant of $2.1 million to the University of Texas at El Paso (UTEP) so they can develop an all-in-one electronics 3D printer. UTEP's next-gen printer will be capable of 3D printing with multiple materials as well as assembling entire products, including printing plastic components and inserting metal parts and more complex electronics at the same time. By virtually eliminating the need for consumer electronics to be assembled after all of the parts have been manufactured, companies will be able to offer more affordably priced products as well as products that simply couldn't be manufactured traditionally.
"This technology is going to be unique and different from everything else on the market right now, providing tremendous opportunities for small and large manufacturers to explore 3D printing for their unique electronics applications," explained David Espalin, manager of UTEP's W.M. Keck Center for 3D Innovation, who is supervising the project.
UTEP's all-in-one 3D printer is being called the "factory of the future" and will be able to 3D print using multiple plastic materials as well as print with conductive wiring materials and conductive inks. The printer will include robotic arms capable of placing non-printable components like wiring, circuit boards and mechanical components. It will also be equipped with tools to perform instant micro-machining, including the cutting, shaping and finishing of plastic and metallic parts. The end result will be the ability to fabricate fully functional electronic devices that will require little to no additional processing. Cell phones, remote controls, toys and even small satellites could conceivably be manufactured this way.
The all-in-one 3D printer project will be using technology that is currently being developed in a separate UTEP project intended to reduce the amount of time required to 3D print. The existing project is a standalone system of robotic arms that can move items between multiple 3D printers, removing the need for an operator to supervise the process. The arms could also be used to remove prints and deposit them into designated areas for cleaning and post processing. However UTEP's new all-in-one 3D printer will incorporate the arms directly into their design with the goal of making the technology more affordable.
"We are very pleased to be building on our previous work and developing a lower-cost solution that requires less space to operate for building fully-functional 3D electronic devices. We believe this technology will be affordable for small companies and universities, but will also be very attractive to large companies for development and production of next generation electronic components. To gain wider adoption of 3D printing technology, a more compact and low-cost approach is necessary and UTEP is hoping to solve that issue sooner than later," said project-lead and Keck Center Director, Ryan Wicker.
In addition to the students and faculty who will be working on the project, UTEP will be bringing in a group of partners from several industry leaders. The team of advisors will include representatives from Draper Laboratory, Northrop Grumman, Stratasys and Applied Systems and Technology Transfer. The eighteen month project is expected to have a functional prototype in under a year, and UTEP anticipates that the technology could be available for purchase by the end of the project.
Discuss this story in the Electronics 3D Printer forum thread on 3DPB.com.
Subscribe to Our Email Newsletter
Stay up-to-date on all the latest news from the 3D printing industry and receive information and offers from third party vendors.
---
Print Services
Upload your 3D Models and get them printed quickly and efficiently.