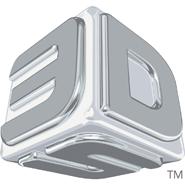 You may have been told by a slick salesman at some point in your life that you should make some sort of investment because it would return value 'in the long run.' And you may remember the millions that were made when people invested in internet companies…and the millions lost when that bubble burst.
New technologies are always a tempting field for investment. If you can see the potential they hold early enough, you stand to be among the legends of people who invested $8 and walked away with more money than they knew what to do with. Now, before we go any further, let me be very clear: I am not a financial advisor. My idea of a solid investment is to put my money in a box under my bed – note to thieves…that's not where I really keep it (it's in the freezer, marked 'liver').
There's one thing that people who are interested in investing have to realize: it is a risky proposition. Anybody who tells you that a return is guaranteed is lying, or trying to sell you tickets to their motivational seminar. If you are risk averse, you may find the idea of investing in 3D printing stock something that is more than you can stomach right now. After all, so far this year, there has been just about nothing but decline for the stock value of companies like Autodesk, 3D Systems, and Stratasys.
However, appearances can be deceiving and in a recent editorial regarding investment in 3D printing stocks, InvestorPlace's Alyssa Oursler asks that you not throw your hands up in despair just yet. She explained:
"3D printing is simply in the middle of a transition to an enterprise focus. Which is why recent declines are growing pains – not death knells. Because ADSK, DDD and SSYS have already suffered such dramatic damage and are also heavily shorted, there's plenty of chatter about a continued demise."
She predicts that in the long term, as 3D printing technology moves from being a novelty to having an enterprise focus, the market will show great promise as manufacturing applications increase and mature. It has been tempting to predict that 3D printing will be the technology to end all technologies. This caused a lot of hype around its development and as is natural when something gets over-inflated by the imagination, it was a disappointment when we all weren't printing our own jewelry, car parts, and spare organs by the end of the week.
But interest remained because the technology is pretty cool, even if at first we often just used it to make something that expressed the concept "I made something with a 3D printer!" Now, however, as it is really finding its niche or at least starting to become a very solid player in it, the trend will most likely be a slow, but steady uptick in the value of its stock.
In other words, as with all things, there is a reality that sets in after the initial romance, but that doesn't mean that the love is dead. One thing is sure, 3D printing is here to stay and it promises to blossom into a lifelong partnership, if we can just be patient.
Are you a current investor in any of the major 3D printing stocks?  Let us know in the 3D Printing Stock Talk forum thread on 3DPB.com.
Subscribe to Our Email Newsletter
Stay up-to-date on all the latest news from the 3D printing industry and receive information and offers from third party vendors.
---
Print Services
Upload your 3D Models and get them printed quickly and efficiently.