America Makes, the Manufacturing USA (MFG USA) institute headquartered in Youngstown, Ohio, has announced $11.7 million in new funding opportunities, spread across ten different topic areas in additive manufacturing (AM). Launched in association with the National Center for Defense Manufacturing and Machining (NCDMM), the project call is named, "Improvements in Manufacturing Productivity via Additive Capabilities and Techno-Economic Analysis" (IMPACT).
The IMPACT project call is funded by the Office of the Under Secretary of Defense, Research and Engineering Manufacturing Technology Office (OUSD (R&E)) and the Air Force Research Laboratory (AFRL), and involves a broad range of AM applications for both metals and composites. The total number of awards and funding for each topic will be decided by the awarding institutions based on the proposals received.
Although applicants are not required to be America Makes members, the project lead on each proposal must be an America Makes member by Wednesday, June 14, 2023, for Topic Areas 1 through 8, and by Friday, June 23, for Topic Areas 9 and 10. Generally, the topic areas are all related to incorporating AM into conventional large-scale manufacturing, especially including the use of AM for tooling production.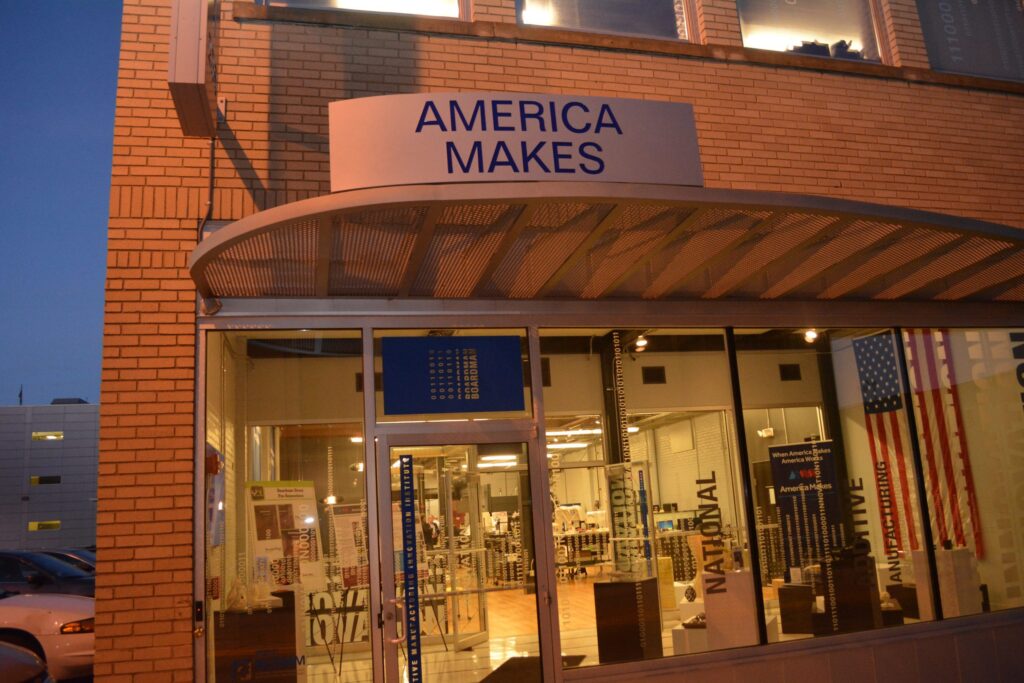 The potential for "scaling" is the name of the game here. Applicants should note that America Makes is looking for proposals involving projects that fall in the 4-7 range of the Technology Readiness Level (TRL) and Manufacturing Readiness Level (MRL). Basically, this means applications that have passed feasibility tests but aren't quite ready for the deployment phase.
Finally, applicants should keep in mind the proposal deadlines: proposals for Topic Areas 1-8 need to be submitted by Wednesday, June 28 at 5 PM EST, and proposals for Topic Areas 9 and 10 need to be submitted by Friday, July 7 at 5 PM EST. America Makes plans to announce the successful proposals for the former by Friday, July 21, and for the latter by Friday, August 4. All other relevant information can be found here.
DoD and other federal funding projects related to "accelerating AM" have been accumulating for years in dribs and drabs, but in 2023, an inflection point seems to have finally been reached. In this context, the IMPACT project call is a perfect illustration of how the industry can realistically connect the path ahead to the path that's already been established. This can best be understood through the TRL framework, which US Navy engineer Scott Ziv explained to me in this interview, and which will become increasingly indispensable to the industry's continued evolution as all the various 3D printing technologies move closer to full-scale deployment.
Given that, over the next year, companies that feel they may be falling behind in the race for government funding may nonetheless have one last rare chance to get in near the ground floor of a huge potential long-term growth opportunity. They'll have to act quickly, but the ability to do that is already what seems to be determining who the winners in the AM industry are, anyhow.
Images courtesy of America Makes
Subscribe to Our Email Newsletter
Stay up-to-date on all the latest news from the 3D printing industry and receive information and offers from third party vendors.
---
Print Services
Upload your 3D Models and get them printed quickly and efficiently.