Today the Youngstown Business Incubator (YBI) and America Makes (National Additive Manufacturing Innovation Institute) launched a two-stage $100k technology startup competition focusing on new technology, products and services related to additive manufacturing (AM), or 3D printing. The competition, sponsored by the Ohio-based Burton D. Morgan Foundation, is being called AMPED and will be seeking out new business ideas and technologies in need of professional guidance, and financial and logistical support. The AMPED competition officially kicks off on July 1st and contestants have until August 14th to submit their proposal on PitchBurner.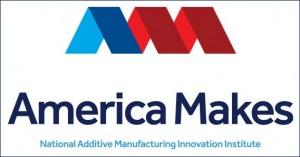 Once submissions are closed they will be reviewed by America Makes and YBI, who will ultimately advance up to seven finalists to the final round on November 2, 2015. Contestants will travel to Youngstown and meet with a team of expert judges who will evaluate their business ideas, marketing strategies and company management team. Ultimately YBI will chose one winning team to join their entrepreneur community as one of their on-site Portfolio Companies. In order to receive YBI's investment prizes the company must be in or relocate to northeast Ohio, where they will work closely with the community to transform their idea into a viable business.
"The competition is intended to be a real-world process of entrepreneurs soliciting start-up funds from early-stage investors and venture capital firms. The judges' function as early-stage venture capital investors deciding upon which business venture they would most likely fund. The quality of the idea, the size of the market, the competitive differentiation, the strength of the management team, and the clarity and persuasiveness of the written plan and oral presentation, all influence the judges' decisions. Ultimately, the winning team(s) should be the team in which the judges would most likely invest their money," YBI explains on their Judging Criteria and Evaluation page.
Traditionally with startup competitions, winners are simply given their prizes and often left to their own devices; however, AMPED is structured more as an investment opportunity for entrepreneurs looking to expand their early-stage startup into a profitable venture. Only teams that prove that they have a solid business and scalability plan in place will be awarded the prizes. The available prizes include an investment funding pool of up to $100,000 and $50,000 of professional services and support from YBI.
That isn't a small amount of money and support for a new business or developing industry. In fact, based on Sweden's University Business Incubator Index (UBII), YBI was 2014's No. 1 university affiliated business Incubator in the world. The UBI index includes and evaluates the business incubators from almost all of the top technology focused universities, including Stanford, UC Berkeley and Cornell, and it cites YBI as outperforming all of their top level peers. The AMPED prize package is comparable to a similar startup incubator contest held annually at MIT, and in combination with YBI's expertise the prize could potentially be a major windfall for a deserving startup.
AMPED was inspired by the UBII ranking given to YBI, and their suggestion that YBI could further enhance their program by developing opportunities to help developing new businesses and to increase the number of their portfolio companies. While AMPED has a clear focus on 3D printing and additive manufacturing technology and related businesses, the judges panel will consider expanding the scope of their competition. Any business proposal featuring new business-to-business software, emergent industries and technologies and globally competitive companies that create new technology-based products will be considered.
If you have a new 3D printing business idea or technological advancement you can submit your idea and a brief overview of your business plan through the AMPED PitchBurner application. If you have any questions about the competition, you can email YBI's AM Business Coordinator Rich Wetzel directly or learn more by visiting the AMPED page on YBI's website. America Makes and YBI will accept and review all submissions until August 14th, 2015.
Subscribe to Our Email Newsletter
Stay up-to-date on all the latest news from the 3D printing industry and receive information and offers from third party vendors.
---
Print Services
Upload your 3D Models and get them printed quickly and efficiently.