Amid growing concerns over the untraceable nature of ghost guns, including 3D printed firearms, the US Supreme Court recently upheld the Bureau of Alcohol, Tobacco, Firearms and Explosives (ATF) 's authority to regulate them. This decision resonates across states dealing with their challenges related to ghost guns and 3D printed firearms, in particular. Law enforcement in North Carolina and New York have recently seized 3D printed firearms and arrested and charged individuals involved in criminal activity. Meanwhile, halfway around the world, in Western Australia, police arrested two individuals for illegally manufacturing firearms.
According to 3DPrint.com's research, the number of arrests related to 3D printed guns has doubled since 2022, marking over a 100-fold rise since the first such arrest in 2013. To many, this surge highlights the growing and concerning role of 3D printed firearms in criminal activity. However, others argue that these statistics should not be used to curtail the rights of law-abiding citizens to manufacture firearms for personal use, emphasizing the importance of balancing public safety with individual freedoms.
Legal limbo
The US Supreme Court recently granted a stay, effectively freezing a lower court's decision that had blocked the ATF from regulating ghost guns as firearms under federal law. These ghost guns, including self-assembled weapons made from kits and 3D printed guns, are untraceable and often require no background checks. The ATF made a new rule to include these kits and 3D printed guns in the same laws that regular guns have to follow, like having serial numbers. The Supreme Court's 5-4 decision keeps this rule in place while other legal fights continue.
The close 5-4 vote shows that the judges are split on this issue, with two conservative justices, Chief Justice John Roberts and Justice Amy Coney Barrett, siding with the court's three liberals. This temporary stop on the Texas court's decision will last until a higher court makes a final call, or maybe even until the Supreme Court looks at it again in more detail. Solicitor General Elizabeth Prelogar argued for the regulation, warning of the rising number of crimes involving these untraceable weapons. The people suing the government say that the ATF has gone too far, arguing that current laws don't say gun parts are the same as complete guns.
The Supreme Court's one-page order keeps things as they are for now, allowing the ATF to continue its regulation of ghost guns until a final legal resolution is reached. If the stay had not been granted, the ATF would have been unable to enforce these rules during the ongoing legal battle.
Opiates and firearms
On August 9, 2023, the Pamlico County Sheriff's Office in North Carolina carried out a search warrant at the home of 36-year-old David Brandon O'Neal, who was a suspect in a case involving breaking and theft of firearms. The investigators found more than they initially expected: over 600 grams of liquid methadone, an opiate repackaged for sale.
According to a Facebook post by Pamlico County Sheriff Chris Davis, during a search of O'Neal's home, police found not only over 600 grams of liquid methadone but also various firearms and homemade suppressors in different stages of completion. Furthermore, they found evidence that O'Neal, already a convicted felon, bought do-it-yourself firearm kits known as Polymer 80 from multiple sources. When purchased, these kits aren't fully functional guns, so they often evade regular gun laws like background checks. O'Neal was also using a 3D printer to create parts for guns. He was arrested and is facing several serious charges, including possessing a firearm by a felon, possessing a stolen firearm, and trafficking in opiates.
At the Pamlico County jail, O'Neal needs $515,000 for bail to be released. In addition to the firearms-related charges, O'Neal was also charged with "Possession of Weapons of Mass Destruction," which generally refers to highly dangerous weapons or devices. One of the stolen firearms was recovered during the search, adding another layer of complexity to this case.
Untraceable arsenal
A multi-agency investigation led to the arrest of 22-year-old Nicholas Zito in Cortlandt, New York, on charges of manufacturing and possessing ghost guns, according to a Facebook post by the Westchester County Police Department. Zito was taken into custody at his home, where authorities found three loaded firearms without serial numbers, four unfinished gun frames, and 23 high-capacity ammunition magazines. He allegedly used a 3D printer to create these firearms, which is particularly relevant given New York's strict laws against 3D printed and ghost weapons. Zito faces multiple felony and misdemeanor charges, including criminal gun possession, and was held in the Westchester County Jail.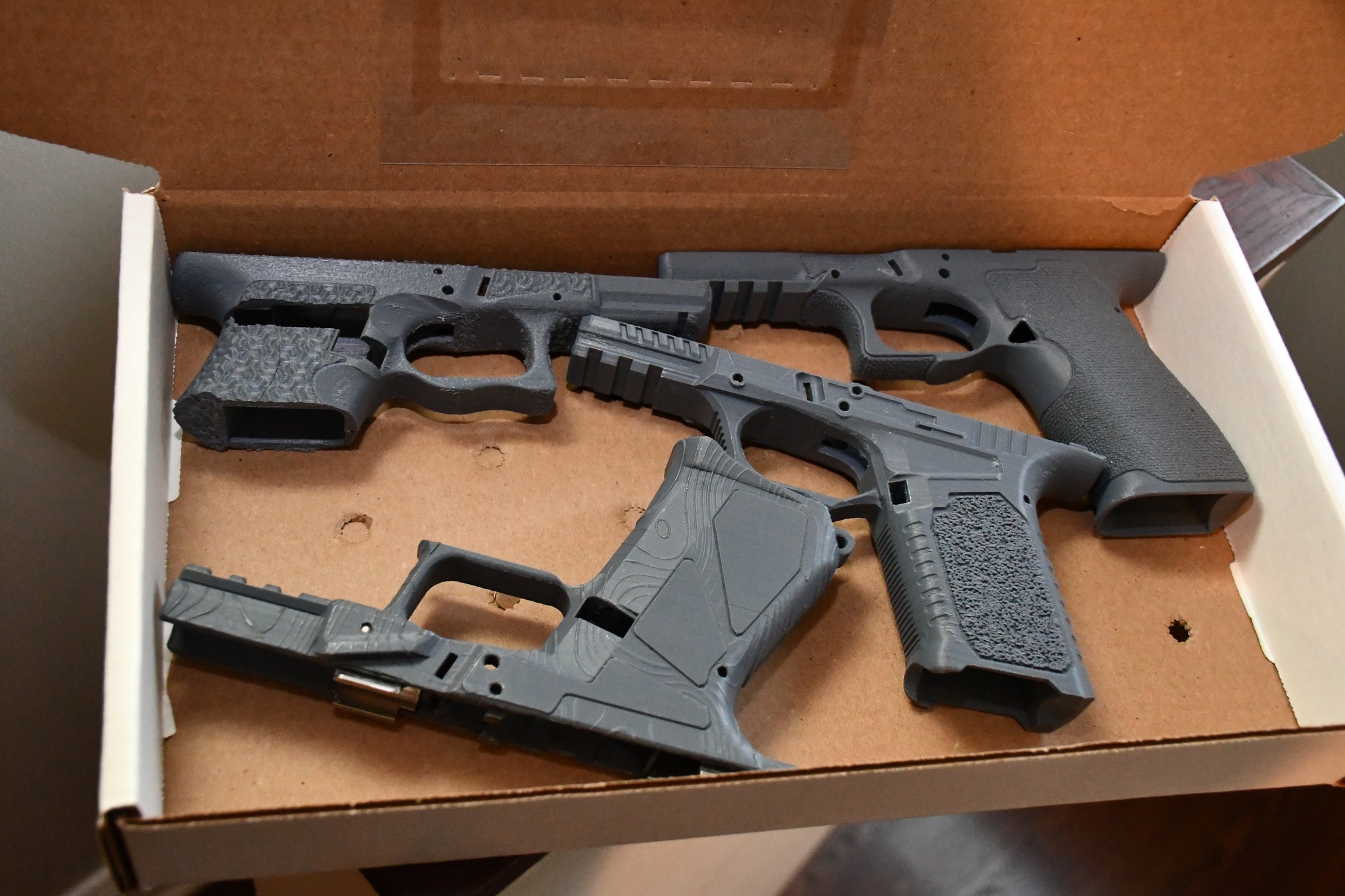 Public Safety Commissioner Terrance Raynor emphasized the police's ongoing efforts to keep illegal firearms, including ghost guns, off the streets. The case is now in the hands of the Westchester County District Attorney's Office. It comes amid a statewide crackdown on untraceable firearms, aligning with New York's strict laws that require all firearms to be registered and have a serial number.
Global concerns
On the other side of the globe, two men have been arrested in Western Australia for illegally manufacturing and selling firearms. The Western Australia Police announced on August 15, 2023, following an investigation that began last April. Officers searched a property in the village of Morangup and found 3D printed gun parts, completed 3D printed firearms, a 3D printer, and electronic devices containing gun blueprints. A 59-year-old man from Morangup is facing multiple charges, including making and owning firearms without a license. A second man, 38 years old and from the nearby suburb of Gosnells, has been charged with selling a 3D printed gun. Both men await court appearances and face serious charges related to manufacturing and selling firearms without proper licensing, highlighting concerns about using 3D printing technology in the illegal firearm trade.
Subscribe to Our Email Newsletter
Stay up-to-date on all the latest news from the 3D printing industry and receive information and offers from third party vendors.
---
Print Services
Upload your 3D Models and get them printed quickly and efficiently.