Now that I have your attention, let's all put our cloaks of maturity on (you know, the ones that help us keep a straight face when we really want to giggle like 12-year-old boys who've just heard somebody make a fart joke) and talk about the relationship between vibrators and 3D printing technology. It turns out that 3D printing is creating the same accelerated innovation in vibrator technology as it is in nearly all other sectors of life by allowing people to rapidly prototype and produce new designs. And if you thought people in 3D printing weren't interested in paying attention to something as 'naughty' as female sex toys, there is a whole new world out there for you.

Sex is as old as multi-cellular life and a misunderstanding of sexuality most likely developed roughly the day after. The pleasurable aspects of female sexuality have not often been the topic of the world's most enlightened minds or even those who appear to only be minimally functional such as MO Representative Todd Akin who continues to support the theory that pregnancy is impossible without the female orgasm. However, in the 1990's the hit TV show Sex and the City nonetheless gave a major (and repeat) cameo appearance to a vibrator known as the Rabbit Pearl and effectively knocked a gaping hole in the wall of silence surrounding women's sexuality and, in particular, sex toys. Founder and CEO of the high-end sex toy company LELO Filip Sedic explained the impact this had on the industry:
"It was only really in 1999 that [sex toys] began to gain some respectability in the mainstream. That was largely thanks to an episode of Sex and the City, which featured a 'rabbit style' vibrator. The quality of sex toys across the industry is improving generally, and that's very heartening."
This mainstreaming of the vibrator as a product worthy of attention has made it a topic of interest for designers and engineers and a healthy dose of competitive creation has led to greater variety and higher quality products than ever seen before (and a quick look at some historical models will leave anybody feeling relieved that something new is being done). Today their spokespeople aren't underground, fringe dwelling deviants but instead people like Barbara Walters and Alicia Silverstone among others. Associate Professor of Gender and Sexuality Studies at the University of Nevada, Lynn Comella is currently working on a book about the vibrator and has this to offer in explaining the rise in attention to the sector on the part of designers: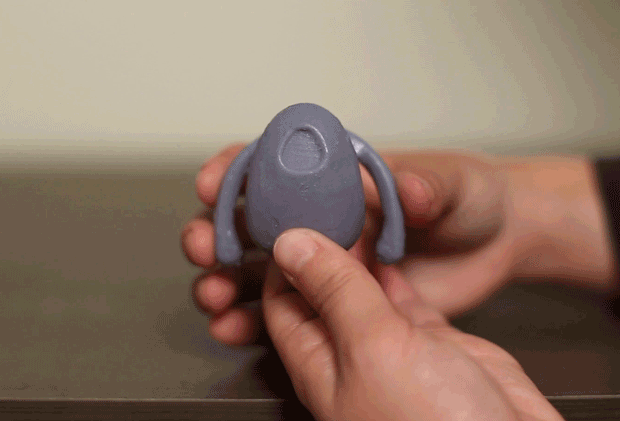 "By 2008, women were considered to be the 'hottest' growth market in the adult industry. What you began to see were sex toy companies founded by mechanical engineers and design school grads who were really interested in brining ideas about form and function and, importantly, lifestyle branding, to the forefront of the 'novelty' sector."
It should come as no surprise then that as more people are being drawn into thinking about these products, 3D printing technology is being used as an integral part of the development process. Sex educator and journalist Lux Alptraum explained the connection:
"There are three factors that have aggressively sped up innovation. One of them is decreasing stigma. MIT engineers can say this is a viable career. [Factor] two is 3D printing. You can now more easily prototype, more cheaply prototype. And three is crowdfunding. People with an idea and a 3D printer can now get something made."
There are likely some aspects of customization and personalization that will also be able to be explored through 3D printing as well as a whole series of ideas that might not have ever had the chance to shine while this topic was kept in the dark. This also rounds out 3D printings possibility portfolio: It can save lives, make things look nice, provide a means for artistic creation, and even improve your sex life. And that's not something that can be said for a lot else.  Discuss this story in the 3D Printing and Sex forum on 3DPB.com.
Subscribe to Our Email Newsletter
Stay up-to-date on all the latest news from the 3D printing industry and receive information and offers from third party vendors.
---
Print Services
Upload your 3D Models and get them printed quickly and efficiently.