Realism in Retail: Long Tall Sally 3D Scans an Actual Customer for a Mannequin that Represents Real Women
It's not often that you see a mannequin that looks even remotely human, much less that you see yourself in the one donning the clothes being sold in the store. I mean, we all have that one friend who is nearly perfect, but even s/he is easily distinguishable from her/his stationary counterpart. The folks at Long Tall Sally have decided to take some steps to make their fiberglass models look more like their customers, and not just in general – actual, specific customers are being scanned to be turned into mannequins.
Long Tall Sally is an international leader in the production of apparel for tall women, those over 5′ 8″, and they wanted their models to more accurately reflect their customers. A traditional storefront mannequin is 5′ 9″ and wears a US size 4. This left Long Tall Sally having to special order mannequins to adequately demonstrate the specially tailored fit for the tall women in which they specialize.
The movement toward using mannequins and real life models that are more like the women for whom the clothing is made has been edging in for some time now, beginning with the introduction of differences in skin tones. More recently, we've seen the rise of the plus size model and continued exploration of the creation of individualized mannequins that reflect a variety of bodily differences.
This taller woman who will provide a showcase for the targeted clothing produced by Long Tall Sally isn't named Sally, but rather Harriet, and she looks wonderful both in life and in her likeness. The mannequin, which was created from a full body 3D scan, stands at 6′ 0″ and wears a size 10, a size much more recognizable to many of their customers.
"To me, most mannequins in stores look so similar and don't always reflect real body shapes," said Harriet. "I'm proud of my figure, and it's really powerful to see a mannequin with the dimensions of a real woman."
The mannequin was created by Thom Bridle of Studio Forty Three, a design studio that specializes in 3D printing and CNC machining. Both technologies were used to craft the mannequin – the larger elements, like the head and body, were CNC milled from high density polyurethane foam, while the fine details like fingers, toes and facial features were 3D printed. The face and hands alone took 18 hours to print.
June Rowe, fashion industry expert and mannequin historian, thinks this trend toward customization is more than just a passing trend:
"The mannequin has always adapted with fashion, and new digital technologies have seen the industry embrace cutting-edge and dynamic forms – such as holograms and mannequins that move. The 3D scanning of a customer meets the new demand of consumers that are looking for a more 'real' reflection in their shopping experience, as well as a more inclusive and forward-thinking fashion industry."
It may not be possible to reflect every body that could wear a clothing line, but in targeted clothing producers like Long Tall Sally, it makes good sense for the models to connect with the way their customers actually look. And, on a note for other clothing retailers, how many of your customers are 5′ 8″ and wear a size 4? Maybe it's time to re-examine the heights and proportions so that the clothing on the model says "you don't have to be made of plastic to wear this."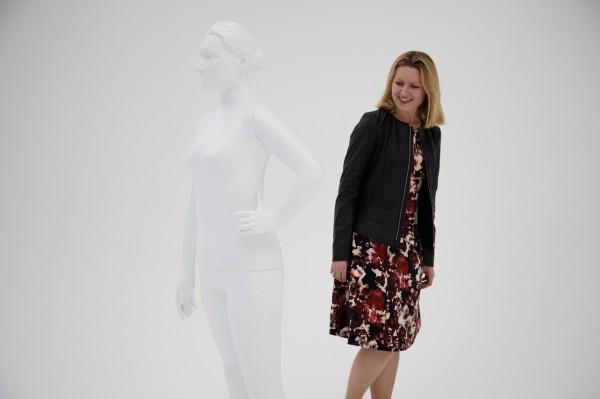 For more details on the creation of the mannequin, see Long Tall Sally's documentation of the process on their website. Discuss further in the Long Tall Sally 3D Scanning forum over at 3DPB.com.
Subscribe to Our Email Newsletter
Stay up-to-date on all the latest news from the 3D printing industry and receive information and offers from third party vendors.
---
Print Services
Upload your 3D Models and get them printed quickly and efficiently.