Southern California's 3Diligent has announced that they have officially been granted membership into the National Additive Manufacturing Innovation Institute, America Makes, as well as ASTM International (formerly American Society for Testing and Materials) and their F42 Committee. Both organizations focus on advancing the 3D printing industry by encouraging the development of state-of-the-art, high-quality additive manufacturing technology and cutting-edge materials, processes and workflows.
3Diligent is a business to business (B2B) marketplace where customers in need of industrial 3D printing services can be matched with companies that suit their specific service needs. Their platform has networked dozens of independent additive manufacturing service providers operating top-of-the-line industrial equipment including laser and electron beam metal melting technologies and a full selection of FDM, FFF and SLA printers. Potential clients simply log in to 3Diligent and access their simple-to-use Create RFQ (request for quotation) tool and specify their desired 3D printing process, material, finish, specifications or final object tolerances. 3Diligent uses an algorithm to then source the job to the appropriate set of vendors, allowing customers and prospective vendors to exchange messages (via an embedded messaging system) to arrive at a mutually beneficial solution. Names are exchanged only after a deal is reached.

"We're very excited to be a member of America Makes. We designed our sourcing platform to support customers seeking the most innovative 3D Printing technologies on the market, and that's exactly where America Makes is spearheading research. We look forward to collaborating with America Makes and its members in advancing the industry," explained 3Diligent CEO Cullen Hilkene.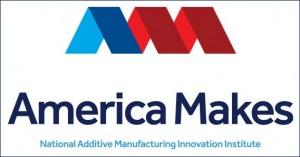 America Makes is the United States' national accelerator for additive manufacturing and 3D printing technology development, research and innovation. They bring together members from all over the country, drawn from the public, academia and private sector to collaborate and share technology and research related to 3D printing. 3Diligent joins the growing list of high-profile industry and research leaders like NASA, Autodesk, MIT, ORNL, Boeing, 3D Systems, Stratasys and multiple US government agencies.
"It's a real challenge for companies in this rapidly evolving industry to quickly connect with service providers when there's such a wide range of 3D Printing options. The capabilities that 3Diligent offers for the industry and America Makes members makes them a great fit," said the Director of Operations for America Makes Rob Gorham.
ASTM International is a worldwide collaborative organization that develops and publishes technical standards for a wide range of industrial and research materials, products, systems, and services. The ASTM International F42 Committee is in charge of creating standards specifically related to parts, materials and technology developed for the 3D printing industry. Members of the F42 Committee are brought together based on their experience and industry knowledge to provide detailed, universal guidelines that help guarantee consistent quality in 3D printed parts and 3D printing materials.
"We're excited to add 3Diligent to the ASTM F42 Committee on Standards for Additive Manufacturing. Their focus on quality makes them a great fit for F42.  Their viewpoint across many service providers allows them to bring a unique perspective to the committee. We look forward to their engagement and support of F42 Standards," said Carl Dekker, President of the F42 Committee.
While the standards put in place by ASTM International are not legally binding and they have no role in enforcing any sort of compliance, they often become mandatory when included in contracts or business agreements. The ASTM standards have been adopted by several United States federal, state, and municipal government regulations and are currently included in most government contracts. ASTM standards have also been adopted by several corporations doing business internationally, multiple governments in other countries and all toys sold in the United States must meet safety standards as dictated by ASTM International standards.

"While we are a marketplace and strive to get customers a great price and fast turnaround for 3D Printing services, our unwavering focus has always been on reliable quality. We deeply value the hard work the ASTM F42 Committee has done in driving toward standards to improve repeatability and quality for 3D Printed parts, and are excited to work alongside them in advancing standards for the industry," continued 3Diligent CEO Hilkene.
Here is a brief overview of the 3Diligent platform:
"On our platform, we've networked dozens of independent service providers who've invested in the heaviest duty 3D Printing equipment on the market – for instance, laser and electron beam metal melting technologies and the full range of plastic and resin printers," Hilkene told 3DPrint.com. "Customers can sign up for a free account at 3Diligent.com, where they can use our intuitive Create RFQ tool to state desired process, material, finish, specifications, tolerances, and any additional requests. We then use an algorithm to effectively source the RFQ to the right set of vendors to competitively bid the job."
3Diligent is diligent about those they work with, with Hilkene noting to us that they pre-vet every vendor coming onto their platform. "That allows us to have the confidence in our vendors to offer a money back guarantee should any part not be delivered on time and to agreed-upon spec," he explained.
"It also allows us to introduce a concept we call 'veiled bidding.' Because customers can be confident that they'll be getting a quality part made on time and to spec, we can keep the identities of both the customer and vendor veiled until a deal is agreed upon. This allows vendors to be more aggressive on pricing – especially when they have available space in a build that's about to run.  In turn, it allows customers to access top of the line equipment and for below market prices. Additionally, this sometimes allows for incredibly fast turnaround times. We don't charge anything to join the platform, just transaction fees when a deal is reached," Hilkene told us.
They also offer strict confidentiality provisions, so if the job is especially sensitive the platform will screen out any vendors who have not agreed to the terms of their confidentiality provisions. All a user needs to do when submitting an RFQ is to check the "Confidential" box, and only approved vendors will be included in their search, allowing for any customers with sensitive IP to operate with confidence.
Let's hear your thoughts on the latest addition to America Makes in the 3Diligent forum thread on 3DPB.com.
Subscribe to Our Email Newsletter
Stay up-to-date on all the latest news from the 3D printing industry and receive information and offers from third party vendors.
---
Print Services
Upload your 3D Models and get them printed quickly and efficiently.