Two weeks ago we did a story on an Ontario, Canada-based company, Tiko3D who promised to launch a brand new 3D printer which was affordable to almost anyone. With a promise to price the machine at $179 and soon launch on Kickstarter, we had flashbacks from last year when a number of incredibly cheap machines launched crowdfunding campaigns only to close up shop before their campaigns even got off the ground.
Typically there are certain components within a 3D printer which are required and will put a floor under its production costs. For this reason, we have remained a bit skeptical whenever we see claims that a new printer will launch at a sub-$200 price.
Today, Tiko3D has made good on their promise and has launched a Kickstarter campaign for their Delta-style 3D printer. Utilizing cost-saving techniques, the company claims that they will be able to honor a price tag of $179 while still remaining profitable. In fact, they are even providing special Early Bird prices for their initial backers which are under the expected MSRP of $179. Additionally, the company has revealed further details on the machine, its specs, and how they've managed to design such an affordable printer.
The Tiko 3D printer uses a special unibody frame. Instead of relying on several rails which enable movement of the extruder head, this machine builds the rails into the chassis, creating one solid piece which according to the company results in more reliable and accurate printing, while at the same time, reducing costs.
The vast majority of the parts making up the Tiko 3D printer are constructed and engineered from the ground up. From its innovative passive-cooled liquefier, which allows for affordable fanless venting of the extruder, to its internal filament tray and ability to use pretty much any non-proprietary filament, this printer is foreign to anything we have seen on the market in the past.
Below you will find some of the general specifications and additional features found within this printer:
Printer Weight: 3.7 lbs
Printer Size: 15.4 x 8.7 x 9.3 inches
Print Volume: 2.27 liter or 138.3 cubic inches
Material Compatibility: PLA, ABS, Nylon, HIPS and More at 1.75mm
Layer Resolution: 50-250 Microns
Software: Browser, cloud-based
Additional Features: Titanium nozzle, Flexible based WiFi connectivity, Enclosed build chamber with auto shutoff mechanism.
Like we mentioned above, this printer will be priced at just $179. The Kickstarter campaign launched at 1pm EST today, and in under 90 minutes has already brought in over $80,000 in funding by 585 backers. If you thought $179 was affordable, the first 100 backers will receive the printer for just $99, and the next 400 backers for just $139.
"We could set the price higher, but we want everyone to have a Tiko," states the company.
Tiko3D intends to begin production of this machine in November of this year, after extensive testing and optimization. If all goes as planned the first units will also be shipped in November.
Let us know if you have backed this product and what your thoughts are on this incredibly affordable 3D printer. Discuss in the Tiko 3D printer forum thread on 3DPB.com.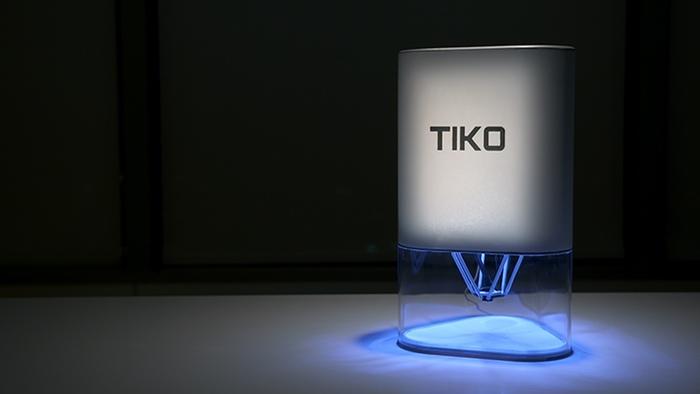 Podcast: Play in new window | Download
Subscribe to Our Email Newsletter
Stay up-to-date on all the latest news from the 3D printing industry and receive information and offers from third party vendors.
---
Print Services
Upload your 3D Models and get them printed quickly and efficiently.