Sponsored by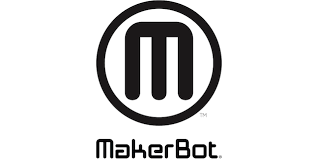 MakerBot, a global leader in the 3D printing industry, can be seen within the rapid prototyping processes of several industry powerhouses, such as Lockheed Martin and KUKA Robotics. Recently, MakerBot's experts became concerned by the disparity between desktop and industrial solutions, and the impact this was having on the adoption of 3D printing. In this feature, Dave Veisz, VP of Engineering at MakerBot, discusses this technology gap and what the industry is doing to overcome it.
Rapid prototyping is a staple of every designer and engineer's workflow—essential for testing new concepts, verifying designs, and meeting increasingly aggressive time-to-market goals. Regardless of the industry or product, all engineers must consider the speed, accessibility, cost, and output of these additive manufacturing equipment. Additive manufacturing technology, in its many forms, has been synonymous with rapid prototyping, and its prevalence has only increased as the technologies have improved.
However, a significant gap between desktop and industrial 3D printing solutions still remains—both in technical capability and in accessibility within organizations. Many larger organizations have been using some form of in-house 3D printing successfully for years, while smaller businesses have been more hesitant to adopt in-house 3D printing solutions without first understanding the cost and benefits.
Many design engineers struggle to see how 3D printing, and in particular, desktop 3D printing, can fit into their business operations. Some ask themselves, "why break from trusted workflows?" Some may shy away from desktop solutions due to previously poor user experiences or concerns around the quality and accuracy of the 3D printed part when compared to the dimensions of the CAD file. Other common apprehensions surround how much manipulation of the geometry or parameter adjustment is needed to achieve successful printing. To date, most desktop solutions cannot offer reliability and precision that is comparable to more expensive, larger industrial machines. As a result, many smaller businesses wouldn't even consider any form of in-house 3D printing as a viable option.
Desktop vs Industrial 3D Printing Limitations
Generally, one of the first issues we've seen potential users grapple with is a reluctance to break away from an established workflow pattern. This can be for any number of reasons, including issues of performance or integration. A lot of industries have suffered in the past with poor performance from desktop 3D printers, and difficult to use software for print preparation. For engineering managers, this is the crux of the issue; if engineers are wasting time solving the problems of a desktop machine and learning complex software, then this is time lost in designing and creating products.
Another key concern for many designers and engineers is the worry that a prototype produced on a desktop 3D printer is insufficient for their needs. For those creating prototypes to be used for injection molded parts, for example, the 3D printed parts must be generated to similar dimensional accuracy to the production manufacturing method. In addition, the material must function similar to the end use material if you want to test snap fits, install threaded inserts, or mimic other commonly designed features. Despite advancements in recent years, current desktop 3D printers cannot offer the dimensional accuracy of a higher-end machine. This is primarily attributed to the limited control of the key environmental variables within a desktop solution. Put simply, prototypes produced on desktop 3D printers do not offer robust or advanced enough properties for certain—most, even—types of product design testing.
Finally, the biggest hurdle is ensuring that rapid prototyping remains rapid. Outsourcing prototyping requirements does present a number of benefits; however, these are often outweighed by the associated waiting time—which can take weeks for a single part. Relying on external suppliers can add considerable time to the process, impacting a product's go-to-market timeline. Here is where in-house 3D printing excels; with manufacturers across the world often reporting dramatic reductions in both time and cost when switching to in-house 3D printing. However, neither desktop 3D printing's build speed or quality can compare to industrial 3D printing.
When we consider industrial 3D printing, there are a significant number of benefits for design engineers. The issues of speed and performance of the 3D printed prototype are often eliminated with a higher-end machine. Industrial 3D printers are able to deliver high-quality, repeatable results nearly every time. Prototypes can be produced in engineering-grade thermoplastics tailored to the varying and specific requirements of industries such as automotive, aerospace and rail. Often, customers report dramatic savings in both cost and time when switching to an industrial-level machine.
However, industrial 3D printing is not without its limitations. Industrial machines are expensive, complex and often unintuitive, creating challenges for a designer's workflow. Designers typically do not have direct access to such a machine, so they must submit a work order and wait in a queue. Often, the economics of investing in such a machine does not make sense. Not only because of the high-level of investment required for the hardware and consumables, but also the training of staff or altogether hiring a new machine operator. Given these issues, design engineers are often left with a performance gap between the solutions they can afford and the solutions they need.
The Potential of Performance 3D Printing
For us, these were clear challenges holding back the adoption of 3D printing in the professional market. Many of our conversations with customers inspired us to develop the new METHOD 3D Printer, which we believe addresses the aforementioned gap to create a new category – Performance 3D Printing. In essence, Performance 3D Printing combines technologies often found in an industrial machine with the accessibility, ease-of-use and price-point of a desktop 3D printer. By leveraging the long-held expertise in FDM from our parent company Stratasys®, we have been able to incorporate industrial capabilities, such as advanced materials, high-speed dual extrusion, a circulating heated chamber and moisture-sealed bays, to offer designers and engineers far more control of their prints. In addition, print speeds have improved significantly with Performance 3D Printing. Our tests showed that build speeds have doubled compared to current desktop 3D printing speeds.
Successful product design requires input from many sources. By bringing affordable and reliable industrial-grade 3D printing in-house and providing direct access to engineers and designers, they can review, test and approve designs far earlier and more frequently in the production process. Simultaneously, by creating a machine that delivers both reliability and accessibility, the costs and barriers of training specified technicians typically seen with larger industrial 3D printers are altogether eliminated.
By combining the inherent benefits of desktop solutions, such as ease-of-use and affordability, with industrial-level capabilities, 3D printing is now much more accessible to a smaller organization. As a result, these businesses can dramatically improve their design and iteration process, enabling them to increase innovation and bring better products to market faster than ever before.
Request a high performance 3D printed sample and see why engineers choose METHOD.
Subscribe to Our Email Newsletter
Stay up-to-date on all the latest news from the 3D printing industry and receive information and offers from third party vendors.
---
Print Services
Upload your 3D Models and get them printed quickly and efficiently.