Early last month, we reported on a groundbreaking story in which the FDA had officially approved the first 3D printed drug. The ZipDose tablets were designed to make administering the drug easier, both by providing for a precise dosage as well as making consumption simpler. The fact that the Food and Drug Administration in the United States approved such a product, blows the doors open for 3D printing technology in the future within the medical field.
Today, we got word that the China Food and Drug Administration has in essence taken things a step further. They have approved the first 3D printed hip implants for medical use in China.
Hip implants are typically considered to be in a grouping of implants which are very highly regulated in China. In fact, they fall into the highest regulated group of medical devices in the country, thus this announcement has potential for tremendous impact for 3D printing within the medical field.
If you have been following the 3D printing space, you will know that 3D printed hip implants are not something entirely new. In actuality, Professor Zhang Ke of China's Peking University Third Hospital has been developing and experimenting with 3D printed hip implants since 2009. Back in 2012, 32 individual patients actually received 3D printed hip implants, and since that time, the results have been documented via clinical observation. The results have been quite astounding. Not only have the 3D printed hip implants proven to weigh less, and be more comfortable for patients, but they are also much more affordable than implants manufactured via more traditional methods.
Typically hip implants in China are imported from abroad, from places like the United States. With over 400,000 joint replacements taking place in China each year and this number increasing at about 30% on a yearly basis, the idea of being able to domestically 3D print their own implants provides for plenty of potential savings on medical costs. The 3D printed hip implants rely partially on the body's ability to regenerate bone tissue. A very light-weight, partially hollow implant allows for and encourages normal bone growth to take place. It is estimated that 3D printing these implants lead to prices which are approximately 33-50% of the costs of importing them from other countries.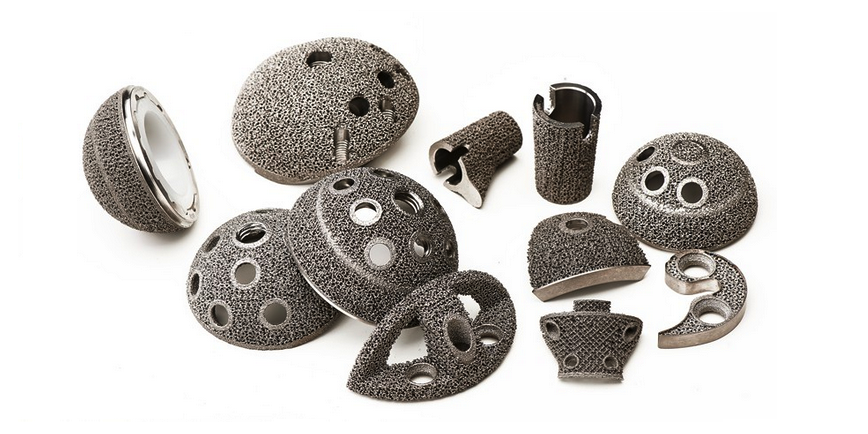 While this is groundbreaking news in and of itself, the underlying story here is the fact that the China FDA has decided to approve these 3D printed devices. This is expected to lead to further approval for additional 3D printed implants in the very near future, a move which may be a major breakthrough for 3D printing technology within the medical field. In time, we expect other countries to follow suit in realizing the tremendous benefits that 3D printing can provide for the fabrication of implants like these.
What do you think about this latest FDA approval? Will we begin to see more and more 3D printed implants come to market? Discuss in the China FDA forum thread on 3DPB.com.
Subscribe to Our Email Newsletter
Stay up-to-date on all the latest news from the 3D printing industry and receive information and offers from third party vendors.
---
Print Services
Upload your 3D Models and get them printed quickly and efficiently.